"A psychological thriller of a family blown apart!"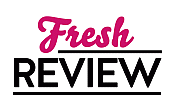 Reviewed by Audrey Lawrence
Posted May 13, 2018

Her dreams are filled with the vivid images of her visits to her rich grandfather's isolated home on Owl's Point on the Connecticut coast. Now, an art history graduate student, Theresa remembers with fondness the happy summer days visiting there and connecting with her older cousins. She had not been back in years, but now her grandfather had summoned her and her cousins to see him.
Alfred Arthur Morse had three children and four adult grandchildren (James, Audrey, Theresa, and Kenny) whose lives were overpowered by his control. He had wounding messages for them, but not all got said as he died before he could talk to them. What would he have said to her and Audrey had he lived? Having discovered him dead when they arrived, they would never know. The cousins are uneasy with each other now as circumstances had driven them apart. Their grandfather had a famous painting, a reputed Black Painting. It was said to be a tortured self-portrait of Franciso José de Goya that would cause death or madness to any who viewed it. It had been stolen and each had their suspicious over what had happened. Who really knew the truth? What are Thresa's nightmares telling her?
THE BLACK PAINTING is the second book by Neil Olsen that is centered around a famous painting. In this case, THE BLACK PAINTING is about a rare painting reputed to be part of a set of Black Paintings by Goya that highlight the artist's fears of insanity, war, and a bleak perspective on humanity. They were painted between 1819 and 1827 and one of the highlights of the novel was learning about the paintings and the impact they had in the various dialogues between the characters.
THE BLACK PAINTING is a complex, almost Gothic story, with is desolate atmosphere around the old mansion and rich eccentric characters who pay little heed to the feelings and concerns of others and dark family secrets. The story is told from the perspective of the different characters as they tell of their lives after the painting was stolen and their idyllic family summers shattered by the loss and their suspicions of each other.
While some readers may be a bit put off by the constant references to Theresa's mysterious illness and nightmares, it is effective at highlighting the traumatic stress of seeing horrific incidents as well as for moving the story forward. In addition to the interesting information about Goya's intriguing paintings, there are enough surprising twists and revelations to make THE BLACK PAINTING an intriguing and suspenseful read!
SUMMARY
There were four cousins in the Morse family: perfect Kenny, the preppy West Coast lawyer; James, the shy but brilliant medical student; his seductive, hard-drinking sister Audrey; and Teresa, youngest and most fragile, haunted by the fear that she has inherited the madness that possessed her father.
Their grandfather summons them to his mansion at Owl's Point. None of them has visited the family estate since they were children, when a prized painting disappeared: a self-portrait by Goya, rumored to cause madness or death upon viewing. Afterward, the family split apart amid the accusations and suspicions that followed its theft.
Any hope that their grandfather planned to make amends evaporates when Teresa arrives to find the old man dead, his horrified gaze pinned upon the spot where the painting once hung. As the family gathers and suspicions mount, Teresa hopes to find the reasons behind her grandfather's death and the painting's loss. But to do so she must uncover ugly family secrets and confront those who would keep them hidden.
A masterful, deftly plotted novel, The Black Painting explores the profound power that art, and the past, hold over our lives.
---
What do you think about this review?
Comments
No comments posted.

Registered users may leave comments.
Log in or register now!