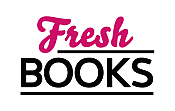 New Year, New Books!
"Who will believe you when you cannot remember?"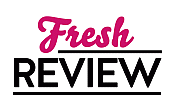 Reviewed by Monique Daoust
Posted May 5, 2018

Thriller Psychological | Thriller Domestic
Although the blurb doesn't mention it, I hope the author will not hold it against me, but I feel a moral obligation to issue a trigger warning. THE GIRL I USED TO BE deals with sexual violence against women, which could prove disturbing to some readers; on the other hand, the book could prove to be cathartic as well.
Gemma Brogan's real estate business is not as stable as it once was, neither is her marriage to her husband Joe. She can't make time for her son Rory because she works all the time, but she can't help it as Joe is a stay-at-home father, and doesn't seem concerned about getting a job. A new client, David Sanderson, looks like someone willing to spend a lot, and Gemma needs the money, so he needs to be coddled a bit. When attending an out- of-town training conference, which Gemma sees as a bit of a holiday from home, David happens to be staying at the same hotel. Grateful that he rescues her from a aggravating colleague, Gemma accepts to have dinner with David. She already had a couple of drinks; Gemma hadn't been drinking much since her university days, but that evening she imbibes way too much. So much so, that the next morning she can't recall anything that happened after she barely made it to her room. Joe mustn't know, what if he thinks she cheated on him ... Did she?
THE GIRL I USED TO BE had me on tenterhooks, not exactly from the beginning, and this is demonstrates Mary Torjussen's impeccable sense of pacing and her superior ability to structure her story so that you become interested in the people first, so when disaster strikes, you feel completely involved. Told in first person, mostly from Gemma's point-of-view, at first it felt more like watching the life of an ordinary woman with ordinary concerns slowly unravel, but when she is pestered by threatening photos, videos, and messages, things soon get out of hand, and the magic begins. Having devoured mysteries from a tender age, I treat suspense novels as if I were going to be quizzed afterwards. I pay attention to every little detail, so I had partially figured out who was responsible, but I was entirely mystified as to what was going on and why. To my astonishment, my interest did not wane for a moment, on the contrary. Ms. Torjussen builds the tension so expertly, that I was glued to the page, I couldn't wait to see what would happen next, and by the end I was almost frantic!
The characters are exceptionally well defined: flawed, human, some utterly revolting, and my allegiances shifted a few times when faced with new facts, and no red herrings whatsoever! I was completely absorbed, I cared about Gemma, even when she wasn't sure if she was doing the right thing -- and neither was I. I worried about how she would fare, and by the fantastically exciting -- and realistically terrifying -- conclusion, my manicure was shot, and it was well worth it! The writing itself is excellent. It's very smooth and natural, and so effective that I felt everything was happening without the aid of the brilliant author who breathed life into those characters. A lot of so-called psychological suspense novels aren't really what they pretend to be, but THE GIRL I USED TO BE is the real deal: a story that will keep you on the edge of your seat until the very end.
SUMMARY
The acclaimed author of Gone Without a Trace delivers another twisting novel of psychological suspense in which a woman is backed against a wall--with nothing left to lose...

The morning after real estate agent Gemma Brogan has dinner with a prospective client, she's furious at herself for drinking so much. But there will be more to regret than a nasty hangover.

She starts receiving mementos from that night: A photo of a hallway kiss. A video of her complaining about her husband. And worse...much worse. The problem is she doesn't remember any of it.

As the blackmailing and menace ramp up, Gemma fears for her already shaky marriage. The paranoia, the feeling that her life is spiraling out of control, will take her back to another night--years ago--that changed everything. And Gemma will realize just how far the shadows from her past can reach...
---
What do you think about this review?
Comments
No comments posted.

Registered users may leave comments.
Log in or register now!