"There's a monster lurking in North Carolina...."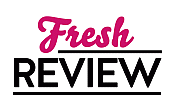 Reviewed by Debbie Wiley
Posted May 4, 2018

Fiction | Paranormal | Humor
What does it take to find and kill monsters lurking our world? A secretive agency has a plan for the tasks, as it reanimates various individuals who are forced to hunt and destroy monsters. Saelig Zilch is one of those hunters and this time he's assigned to the swamps of North Carolina, in search of a mysterious Lizard Man. Zilch has barely risen from the grave when he's run over by Galavance, a wait-staff shift manager on her way to work at Frenchy's restaurant. As their paths become increasingly entangled, Zilch hopes to find an outcome that doesn't break Galavance's heart over her boyfriend, Jolby.
It's not often that a book leaves me scratching my head and wondering what the heck I just read, but that's my exact reaction after finishing AFTERTASTE. Part zombie, part shapeshifter, part X-Files, AFTERTASTE is one of the strangest books I've ever read. I expected it to be more along the lines of A. Lee Martinez but AFTERTASTE is far more gory and over-the-top versus A. Lee Martinez's more humorous style.
It's hard to really like any of the characters in AFTERTASTE as each one seems to have a proclivity for making really bad choices. Even Galavance, the most likable of all the characters, can't seem to shake her obsession for Jolby in spite of the most horrifying evidence. I needed a bit more back story on all the characters, but particularly on Zilch, for me to have concerns about him even as he is making his intestines into a scarf (and sadly, no, that is not an exaggeration and happens more than once).
AFTERTASTE is the kind of book some zombie fans will relish. There are moments of sharp humor embedded within the storyline and I may never look at fast food the same way again *shudders*. I wanted to like it because of the Lizard Man approach, but AFTERTASTE is clearly not my cup of tea. However, readers who are looking for a quirky story and aren't bothered by over-the-top gore may appreciate Andrew Post's book a bit more than I did.
SUMMARY
Before he died, Saelig Zilch was a chef. Now, posthumously recruited by a shadowy agency for reasons still unknown, tasked with keeping the public safe from things that go bump in the night, he hunts monsters.
Zilch scrabbles out of a North Carolina grave in someone else's body. Someone recently dead. He only has a few days to find his bearings and carry out his latest mission, before the precious few nanobugs in his corpse shell are exhausted and he's forced to start all over at the beginning. As he trudges down the main thoroughfare, he runs into Galavance. More accurately, she runs into him with her pink Chevy Cavalier.
A case of unfortunate timing? Maybe not. Turns out the critter Zilch has been dispatched to dispatch of―a murderous were-frog―squelches uncomfortably close to the trailer Galavance calls home. And come to think of it, Galavance's boyfriend Jolby has been spending a lot of nights out lately . . .
Stuffing gross-out humor, greasy fast food, and psychedelic amphibians into a blender on high, Aftertaste is a wild ride through life, afterlife, and the American South.
---
What do you think about this review?
Comments
No comments posted.

Registered users may leave comments.
Log in or register now!