"A thrilling good time with a woman who gets her wolf!"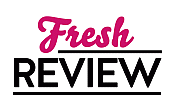 Reviewed by Miranda Owen
Posted May 3, 2018

ALL'S FAIR IN LOVE AND WOLF is the eighth book in Terry Spear's Silver Town Wolf series. Although most books in this series can be read as standalone novels, I think reading at least one previous book in the Silver Town Wolf series before reading ALL'S FAIR IN LOVE AND WOLF will give the reader a better understanding of the hero and his family.
A case of identity theft has bounty hunter Jenna St. James coming after Sarandon Silver. Although this couple has an inauspicious first meeting, they quickly decide to work together to get the people responsible for the chaos. I love a story in which the hero and heroine work together toward taking down an enemy, and ALL'S FAIR IN LOVE AND WOLF provides that fabulous sense of unity with the zing of attraction.
Jenna thinks she's setting out to capture Sarandon Silver and bring him back so her family doesn't lose their bond money. What Jenna finds in werewolf-run Silver Town, is a great community of wolf shifters like herself, and a possible mate. I like that it doesn't take long for Jenna to be convinced, after seeing some evidence, that Sarandon is not the criminal she's looking for. Along their journey hunting for answers and shady characters, Jenna and Sarandon get to know each other and their respective families. Rather than take a sexist attitude toward Jenna's profession, Sarandon is a smart wolf and offers to work alongside his woman and support her. The teasing banter and delicious sexual tension lighten the mood in between brushes with danger.
ALL'S FAIR IN LOVE AND WOLF is a thrilling good time with a woman who gets her wolf and a hero who is overjoyed to be captured. It's always great seeing familiar favorite characters and revisiting Silver Town. I can't wait to see if Jenna's sisters find mates in future stories. As always, I look forward to Terry Spear's next werewolf romance.
SUMMARY
The Silver Town wolf pack has your back
Wolf shifter Sarandon Silver's in trouble with the law, and bounty hunter she-wolf Jenna St. James is determined to bring him in for trial.
Lucky for Sarandon, the entire Silver Town pack is ready to fight for his innocence. But until the case is solved, Jenna's sticking to Sarandon like glue...
---
What do you think about this review?
Comments
No comments posted.

Registered users may leave comments.
Log in or register now!