"The last thing he expects to find is a mate."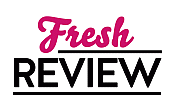 Reviewed by Annetta Sweetko
Posted April 28, 2018

Romance Suspense | Romance Paranormal
Angus Murray is a bouncer at a bar and really only wants to do his job, raise his son and be left alone. He's collared but the Shifter Bureau wants him to chase down a collar-less shifter by the name of Tamsin Calloway. He can't say no because the bureau has taken his son from him, and he will get him back when he trades in Tamsin. So this MIDNIGHT WOLF goes on a mission and finds something he never believed was possible. A mate.
Tamsin Calloway is a rare fox shifter, who just happens to be uncollared, and always on the run. First because she doesn't want to end up in a shifter town and second, she knows something that the Bureau wants, and she isn't about to tell them anything. She's very good at running and hiding, but this tenacious wolf just won't give up. When he catches her, the real adventure begins.
MIDNIGHT WOLF is another amazing offering by author Jennifer Ashley. Her Shifters Unbound series is filled with a variety of characters: shifters with collars and without, humans who aren't very nice people, and in this one - a haunted house, oh sorry sentient house, that can make guests feel comfortable or not at all welcome and a carnival where they hide for awhile and big bad Angus gets sick on a ride.
Angus and Tamsin are so different yet perfect for each other. She seems to bring out the best in him. He was rather closed up. I guess that is understandable if you have your mate leave you, your brother become a cult-like revolutionary and lose your job because of him, then you just might close up too. Some characters from past Unbound books come back and join the couple on their adventure. Zander, a healer, and his mate Rae (the first Goddess chosen Guardian) Ben, a goblin; Tiger and even Lady Aisling shows up for the fun.
If you are looking for a romance that is sweet and steamy, some laugh out loud moments, packed with paranormal action that will take you away and give you a good feeling while making you want to read it again then MIDNIGHT WOLF is what you need.
SUMMARY
Angus Murray, bouncer for a New Orleans Shifter bar, is sent to round up an elusive, Collar-less Shifter woman, Tamsin Calloway, who is causing trouble for Shifter Bureau, and possesses information they want. If Angus refuses, he risks losing his cub. He finds Tamsin but she's slippery and not about to be rounded up quietly.
In fact, quiet is nothing Tamsin will ever be. She leads Angus on a wild chase, but he's determined to bring her in to save his son.
Can Tamsin convince Angus she's worth helping before she's locked away by Shifter Bureau, Collared, or perhaps killed?
---
What do you think about this review?
Comments
No comments posted.

Registered users may leave comments.
Log in or register now!