"This artist and cat lover has a brush with death"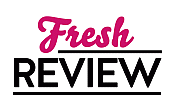 Reviewed by Clare O'Beara
Posted April 27, 2018

Mystery Pet Lovers | Mystery Amateur Sleuth
Set in New Hampshire, this cosy mystery features a Ragdoll cat -- among others. If you love cats, you'll enjoy this tale with plenty of feline characters providing the title ESCAPE CLAWS. Lara Caphart has come to the small town of Whisker Jog to check on her senior relative who is gaining the name of the mad cat lady. Normally, that's Aunt Fran's affair, but now she has a damaged knee and can't manage as well as she used to... the house could do with some cleaning. Luckily Lara likes cats, though eleven at once is somewhat overwhelming.
Lara is an artist, working in a Boston bakery to pay the bills, and she has a friend in town, Sherry Bowker, who runs a café, so that is where she heads for lunch, bringing Aunt Fran. From then on we meet various townsfolk, including the usual single man delighted to meet a new single lady. Aunt Fran needs knee replacements, but has nobody to care for the cats while she recovers, so she has been deferring the operations. This is such a valid point that I instantly identified with the situation. I also understood why Aunt Fran doesn't want to sell a stretch of land that is a home for red salamanders, to the local property developer. However, Lara is too busy making friends, to be prepared for finding a dead man sprawled on that land.
I enjoyed the characterisation. So little happens in the locale that the journalist has a day job as accountant. Crime is shocking and affects everyone. Not that everyone is upset by the death, far from it. But those who find it convenient may now be suspects. Not to mention, Lara doesn't want to leave her vulnerable aunt until the killer is caught. We see how people are interdependent and small business is the lifeblood of the town. Aunt Fran is actually a good role model for the older person, wanting to be self-sufficient, with a valuable store of memories. Her lively cats keep her from being lonely or bored. And Lara does drawing and painting, and describes how she sells her work, so she is not just a token artist.
Linda Reilly has created a totally credible and well written cosy mystery, with a very slight touch of the paranormal, which might be accounted for by the number of cats. I enjoyed every page. Previously this Berkshires author has written a series about a fry cook, but I think the Cat Lady Mysteries is a great idea, if only because an artist is out and about and a good observer. ESCAPE CLAWS is a smashing start and I'll be looking out for more.
SUMMARY
Here, killer, killer, killer . . .
For the first time in sixteen years, Lara Caphart has returned to her hometown of Whisker Jog, New Hampshire. She wants to reconnect with her estranged Aunt Fran, who's having some difficulty looking after herself-and her eleven cats. Taking care of a clowder of kitties is easy, but keeping Fran from being harassed by local bully Theo Barnes is hard. The wealthy builder has his sights set on Fran's property, and is determined to make her an offer she doesn't dare refuse.
Then Lara spots a blue-eyed ragdoll cat that she swears is the reincarnation of her beloved Blue, her childhood pet. Pursuing the feline to the edge of Fran's yard, she stumbles upon the body of Theo Barnes, clearly a victim of foul play. To get her and Fran off the suspect list, Lara finds herself following the cat's clues in search of a killer. Is Blue's ghost really trying to help her solve a murder, or has Lara inhaled too much catnip?
Excerpt
Hugging herself against the morning chill, Lara strolled toward the top of the hill and looked out over the landscape. A light wind lifted the ends of her hair. In the meadow below, behind the town park, the field grasses tilted in the breeze. How many winters had she sledded on this hill, gliding down the snowy slope on her aunt's ancient Flexible Flyer? This was the parcel of land, she realized, that Theo Barnes had been pressuring her aunt to sell.

From where she stood, the block that housed Sherry's coffee shop was visible. Across the street from that was the town library, a one-story red brick affair that looked as if it hadn't changed in decades. Another old building squatted next to the library. With its dreary gray shingles and shallow front steps, it had all the trappings of an ugly apartment house.

A sudden flurry of movement in the meadow caught Lara's attention. It was an animal on the prowl, sleek and stealthy, and— Lara took in a quick breath.

It was Blue, stalking through the field toward the base of the hill, her aquamarine eyes seemingly fixed on Lara's.

"Blue," she called softly to the cat. "Come here, sweet kitty."

The cat continued moving but then shot off through the tall grass, heading in the direction of the brook.

Lara scuttled down the hill as quickly as she could, determined to catch up with the elusive feline. The cat was trotting through the grassy field as if on a mission. Lara was so focused on keeping Blue in her line of vision that she didn't notice the jutting rock embedded in the ground. It caught the toe of her boot. In the next instant she pitched forward, her arms flailing in a clumsy attempt to break her fall. She tumbled to the ground, skidding on her stomach, almost to the bottom of the hill.

For a moment Lara just lay there, her breath coming in sharp gasps. She rolled over and sat up, groaning as she tested her limbs. Everything worked, although the palm of her right hand was scraped and sore.

After tossing a few colorful curses at the rock that betrayed her, she hauled herself to her feet and began brushing dirt and grass from her hands and sweater. She slapped at her jeans to dislodge the clinging bits of dirt and grass. She hoped Aunt Fran's washing machine was in good working condition. At the rate she was going, she'd be running a load through very soon.

One last time, Lara glanced around for any sign of Blue, but the cat was MIA. By now Aunt Fran was probably awake and wondering where she'd disappeared to. She felt her stomach rumble. It was time she made breakfast for the two of them.

Lara turned to start back up the hill when something caught her eye—a swatch of red, maybe thirty feet away, that she hadn't noticed before. Whatever it was, it was slumped behind the granite bench at the rear of the town's property. Had someone left an old blanket there? Could it be something that belonged to Aunt Fran?

She moved gingerly toward the red lump. A weird chill crept up her spine. Nothing in the meadow had ever frightened her before, but now she felt oddly afraid.

Lara halted abruptly in her tracks.

It wasn't a blanket, as she'd first thought. It was a jacket—a red-and-black checkered jacket.

A jacket still worn by its very dead owner, Theo Barnes.
---
What do you think about this review?
Comments
No comments posted.

Registered users may leave comments.
Log in or register now!