"A riveting tale of love on the run!"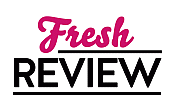 Reviewed by Miranda Owen
Posted April 26, 2018

Romance Suspense | Romance Paranormal
MIDNIGHT WOLF is the eleventh book in Jennifer Ashley's Shifters Unbound series. Although there are characters from previous stories in this book, I believe MIDNIGHT WOLF works as a standalone story. Jennifer Ashley lays out the important information for readers in the opening chapters. Angus Murray is a black wolf Shifter, a bouncer, member of the New Orleans Shiftertown but -- most importantly -- he is a loving father. The villain in MIDNIGHT WOLF tries to use Angus' love for his son Ciaran as a way to manipulate him. Shifter Bureau is a familiar foe to Shifters, and it looms over the heroes in this story. Henchman Jayson Haider is the jerk who wants to use Angus to capture Collar-less fox Shifter Tamsin Calloway for some nefarious purpose. With the threat posed by Shifter Bureau, nothing is ever simple for their targets. MIDNIGHT WOLF is a riveting tale of love on the run.
Gavan Murray was a charismatic screw-up whose bad decisions have left trouble for his brother Angus, as well as Tamsin. Angus and Tamsin's initial encounters are all about him holding her captive until he can turn her over in order to get his son back. Over the course of the book, as they get to know each other and understand each other's motivations, their relationship evolves into a romantic one. Unlike his previous mate, Tamsin proves to be a woman of substance who values loyalty and family. After some close observation, Tamsin sees that Angus has a tender heart in addition to being strong, silent, and sexy. This hero, heroine, and cub embark on a wild road trip that draws them closer to each other. The turning point for this crew is a pit stop at a carnival run by a Shifter and his mate. I love meeting these new characters and revisiting old favorites like Tiger and Ben.
MIDNIGHT WOLF is a gripping story about injustice, family, and love - along with an adrenaline-fueled road trip. Dylan Morrissey is usually an enigmatic character, but in MIDNIGHT WOLF, Jennifer Ashley sets Dylan up as a sort of antihero with an air of danger. It will be interesting to see what direction Jennifer Ashley takes with this familiar character in future stories. These multifaceted characters set this series apart from other paranormal romances. I look forward to Jennifer Ashley's next romance novel -- whether the hero is a furry and fantastic Shifter or a highlander hottie.
SUMMARY
Angus Murray, bouncer for a New Orleans Shifter bar, is sent to round up an elusive, Collar-less Shifter woman, Tamsin Calloway, who is causing trouble for Shifter Bureau, and possesses information they want. If Angus refuses, he risks losing his cub. He finds Tamsin but she's slippery and not about to be rounded up quietly.
In fact, quiet is nothing Tamsin will ever be. She leads Angus on a wild chase, but he's determined to bring her in to save his son.
Can Tamsin convince Angus she's worth helping before she's locked away by Shifter Bureau, Collared, or perhaps killed?
---
What do you think about this review?
Comments
No comments posted.

Registered users may leave comments.
Log in or register now!