"Sublime and sexy with characters you'll fall in love with!"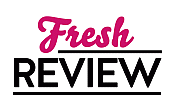 Reviewed by Miranda Owen
Posted April 25, 2018

Romance Erotica Sensual | Romance Contemporary
SAVOR YOU is the fifth book in Kristen Proby's Fusion series. Although it's part of a series with recurring characters, I believe that SAVOR YOU works well as a standalone novel. This is quickly becoming a favorite series for me. Mia Palazzo and Camden Sawyer have a tangled past that ended in their marriage being annulled. Such raw and complicated emotions might contribute to a story that is more angst than entertaining. In the book blurb on the back cover of SAVOR YOU, it hints that there may be some competition going on between Cam and Mia when they see each other again, but that can't be further from how things actually develop between them. In Kristen Proby's capable hands, SAVOR YOU is a superb bit of storytelling with drama, humor, and sexy scenarios.
About a million years ago, Mia and Cam went from roommates, to coupledom, to expectant parents, and finally to having their marriage annulled in a relatively short time frame. Cam never really understood why their relationship exploded, and both are a little sensitive about the topic. Flash forward a few years later and Cam walks into Mia's restaurant and her life once again. In spite of Mia's defensive snarling at times, Cam is able to see the vulnerable woman underneath. What follows is a fun, flirty, and totally charming story of two people reconnecting and getting a second chance at love. Kristen Proby writes some of the most dreamy and delightful heroes in contemporary romance. Even though they have a past, in some ways it's like two strangers meeting and experiencing a new and exciting attraction. Kristen Proby captures that tingle that comes with good chemistry.
SAVOR YOU is sublime and sexy with characters you'll fall in love with. There are one or two misunderstandings in SAVOR YOU, due to Mia's reluctance to voice her feelings, but they don't ruin the overall enjoyment in any way. Each of the two main characters have a wonderful support system to bounce their thoughts off of. Cam has his sister and Mia has her tight-knit group of friends. Each book in this Fusion series has been like a tasty treat, so I look forward to Kristen Proby's next book.
SUMMARY
Cooking isn't what Mia Palazzo does, it's who she is. Food is her passion . . . her pride . . . her true love. She's built a stellar menu full of delicious and sexy meals for her restaurant, Seduction. Now, after being open for only a few short years, Mia's restaurant is being featured on Best Bites TV. To say Seduction is a wild success is an understatement. All the blood, sweat, tears, and endless hours of work Mia has put into the restaurant has finally paid off.
Then Camden Sawyer, the biggest mistake of her life, walks into her kitchen . . .
Camden's celebrity chef status is world-renowned. He's the best there is, and the kitchen is where he's most at home. He can't resist the invitation to Portland for a showdown against Mia for a new television show. Mia was in his life years ago, and just like before, he's met his match in the beautiful Italian spitfire. The way she commands the kitchen is mesmerizing, and her recipes are clever and delicious. He's never had qualms about competition, and this is no different. He can't wait to go head to head with Mia. But can he convince her the chemistry they share in the kitchen would be just as great in the bedroom as well?
As Mia and Camden face off, neither realizes how high the stakes are as their reputations are put on the line and their hearts are put to the ultimate test.
---
What do you think about this review?
Comments
No comments posted.

Registered users may leave comments.
Log in or register now!