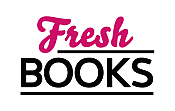 New Year, New Books!
"An engrossing story about Ernest Hemingway and Martha Gellhorn!"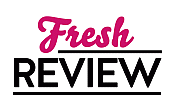 Reviewed by Magdalena Johansson
Posted April 25, 2018

Women's Fiction Historical | Historical
I just want to say before I review LOVE AND RUIN by Paula McLain that I read CIRCLING THE SUN by the author a couple of years ago and it's one of those books that I fell in love with and I still remember how great the reading experience was. I have yet to read THE PARIS WIFE (it stands and looks accusingly at me on a shelf at home), but I hope to get to it one day.
If you have read THE PARIS WIFE, did you know that it's a book about Ernest Hemingway's first wife Hadley? The theme in this book is kind of similar since the Hemingways play a big part, however, this time the spotlight is on Martha Gellhorn, the woman that became his third wife. I found the book to be very interesting to read, not only did I get to know more about Hemingway, I also learned a lot about Martha Gellhorn. She was a remarkable woman who became one of the greatest war correspondents in history and who got one of the most famous writers ever to fall in love with her. Personally, I'd love to get to know this fiercely independent woman that didn't let a man decide her fate, even if it would break her heart.
Paula McLain has written an engrossing book about two people, both very complex and passionate, who for some years were madly in love, but in the end not even love could save this relationship. I loved reading about their time in Spain, Cuba, China, Key West, etc. I especially loved seeing Martha step out of the shadow of Hemingway. She was such a fabulous woman, daring and unconventional. The writing is just as fabulous and I'm mighty curious to know what McLain will take on next. There are more women in Hemingway's life you know...
SUMMARY
The bestselling author of The Paris Wife returns to the subject of Ernest Hemingway in a novel about his passionate, stormy marriage to Martha Gellhorn—a fiercely independent, ambitious young woman who would become one of the greatest war correspondents of the twentieth century
In 1937, twenty-eight-year-old Martha travels alone to Madrid to report on the atrocities of the Spanish Civil War, and becomes drawn to the stories of ordinary people caught in devastating conflict. She also finds herself unexpectedly—and uncontrollably—falling in love with Hemingway, a man already on his way to becoming a legend. In the shadow of the impending Second World War, and set against the tumultuous backdrops of Madrid, Finland, China, Key West, and especially Cuba, where Martha and Ernest make their home, their relationship and professional careers ignite. But when Ernest publishes the biggest literary success of his career, For Whom the Bell Tolls, they are no longer equals, and Martha must make a choice: surrender to the confining demands of being a famous man's wife, or risk losing Ernest by forging a path as her own woman and writer. It is a dilemma that will force her to break his heart, and her own.
---
What do you think about this review?
Comments
No comments posted.

Registered users may leave comments.
Log in or register now!