"A vibrant historical novel of Spain and Japan!"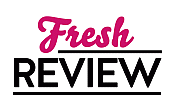 Reviewed by Svetlana Libenson
Posted April 22, 2018

Shiro, a bastard son of Katakura Kojuro and a nephew of Date Masamune gets tasked by his uncle to go to an expedition to the "newly" discovered country of Spain, in hopes to forge strong diplomatic ties in 1614. Handsome, intelligent and talented, Shiro agrees to do so. While in Spain, he meets the beautiful Maria Luisa Benavides Fernandez de Cordoba y de la Cerda, otherwise known as "Guada."
Guada, a recently married young woman, is attempting to navigate the complex culture of Spain and marriage to a man who has less than pleasant ideas of bedding partners. When Guada meets Shiro, forbidden sparks fly between them. Can they be together, or will the cultures of Spain and Japan prove too much for their fragile love?
Cultivated by research and amazing insights into both 17th century Japanese and Spanish cultural identities, THE SAMURAI OF SEVILLE had a lot of promise. I appreciated the historical details and background information that enriched the story and made it easy to understand the time period. I did think that the characters could have been fleshed out a bit more to see the thought behind some of their actions. I also found the chemistry between Guada and Shiro unrealistic. Nonetheless, the time period is well-drawn and THE SAMURAI OF SEVILLE tells a fascinating and unknown tale of East meets West, and what happens when they get together. This is best recommended for historical fiction readers that are interested in 17th century Spain and Japan.
SUMMARY
A sumptuous novel inspired by one of history's most intriguing forgotten chapters—the arrival of Japanese Samurai on the shores of Europe.
In 1614, twenty-two Samurai warriors and a group of tradesmen from Japan sailed to Spain, where they initiated one of the most intriguing cultural exchanges in history. They were received with pomp and circumstance, first by King Philip III and later by Pope Paul V. They were the first Japanese to visit Europe and they caused a sensation. They remained for two years and then most of the party returned to Japan; however, six of the Samurai stayed behind, settling in a small fishing village close to Sanlúcar de Barrameda, where their descendants live to this day.
Healey imbues this tale of the meeting of East and West with uncommon emotional and intellectual intensity and a rich sense of place. He explores the dueling mentalities of two cultures through a singular romance; the sophisticated, restrained warrior culture of Japan and the baroque sensibilities of Renaissance Spain, dark and obsessed with ethnic cleansing. What one culture lives with absolute normality is experienced as exotic from the outsider's eye. Everyone is seen as strange at first and then—with growing familiarity—is revealed as being more similar than originally perceived, but with the added value of enduring idiosyncrasies.
The story told in this novel is an essential and timeless one about the discoveries and conflicts that arise from the forging of relationships across borders, both geographical and cultural.
---
What do you think about this review?
Comments
No comments posted.

Registered users may leave comments.
Log in or register now!