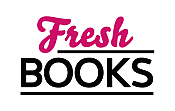 New Year, New Books!
"Now I know which book to bring on a desert island!"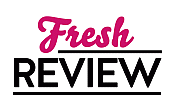 Reviewed by Monique Daoust
Posted April 20, 2018

After eight long years of war, Captain Hugo Penhallow is happy to return home to his loving family, even though he'd rather not think about their financial situation. But at least, Hugo possesses two assets which he intends to use to improve their circumstances: their exalted surname and his God-given supreme good looks. He has more or less made his mind up to ask his childhood friend Katherine Brooke to marry him. He knows she is filthy rich and he remembers her as a nice girl, even if he can't quite recall what she looks like. Alas, Katherine is not that pleasant girl anymore: she cannot stand her parents, and longs for freedom. She has always had a rebellious streak, spends her pin money on novels, and stuffs herself with secretly acquired sweets. Because her family's money comes from trade, aristocrats have not been beating down the door to court her, which is Katherine's parents' fondest dream. So when Hugo drops by to say "Hullo" (thank you, Ms. Berne!), Katherine's nefarious plans crystallize: her parents will be delirious to have him as a son-in-law, and Katherine will be free from her tyrants. But Katherine's lustful nature is put to the test when all she can think of is Hugo's impossibly gorgeous person, and that she wants him, almost as much as her independence. But she must curtail her wild attraction: this is a business deal, and Katherine can drive a hard bargain, now that her freedom is in her sights.
By the end of chapter one of THE BRIDE TAKES A GROOM, I was head over heels in love with Hugo, Katherine, and Lisa Berne's writing! The joy of being shown that Katherine has a wild streak, the ecstasy of having a heroine who is consumed with lust, and a hero who is so honorable that he will respect her wishes of a passionless marriage, and the absolute bliss of Ms. Berne's luminous, graceful, eloquent, dazzling prose! The dialogues are no less spectacular with the author's choice of period -- and typically English -- vernacular, by Jove, I nearly swooned! I could sense Hugo's easy confidence, his joie de vivre even when his situation was dire; Katherine's rage felt like a punch to the stomach: her parents are truly horrid, tactless and snobbish; and her visceral reaction to Hugo was nearly palpable. The secondary characters are simply stupendous: Hugo's mother, sister, and brothers; Céleste, Katherine's condescending and sly maid, and the extraordinary Gwendolynn, Hugo's young sister. And what to say of the descriptions of the garish, gaudy opulence of Katherine's dreadful gowns! I cannot say how much I appreciated that, for once, it was the woman who was nearly drooling at the idea of a man.
Some of us will gasp at Katherine's upbringing and behavior, which seems at times slightly schizophrenic, but looking at it closely, none of it is that different than a lot of what we see today. A superfluous detail: yes, Katherine and Hugo look like those cover models! There are some marvelous plot twists; many endearing characters and I was never confused; such splendid storytelling that I see in The Penhallow Dynasty the makings of a grand saga that will be remembered for decades to come.
SUMMARY
Lisa Berne's Penhallow Dynasty continues with a pair of star-crossed childhood friends who meet again years later—and find love where they least expect it . . .
Katherine Brooke may be a fabulously wealthy heiress, but she's trapped, a pawn in her parents' ruthless game to marry her into the nobility. Then Captain Hugo Penhallow—so charming, as handsome as a Greek god—comes into her life once more, and suddenly she sees a chance to be free.
As a Penhallow, his is one of the highest names in the land, but still his family is facing ruin. So Katherine boldly proposes an exchange: his name for her money. But only if Hugo understands it's merely a practical arrangement, and that she's not surrendering herself entirely.
Back from eight years in America and determined to give his younger siblings a better life, Hugo agrees. He's never fallen in love, so why not? Yet neither of them guesses that this marriage will become far, far more than they ever dreamed of . . .
---
What do you think about this review?
Comments
No comments posted.

Registered users may leave comments.
Log in or register now!