"Can the suspect be found when no one admits to witnessing the crime?"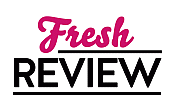 Reviewed by Patti Loveday
Posted April 12, 2018

The highly anticipated third book in the Detective Sarah Alt series by Trudy Nan Boyce is titled THE POLICEMAN'S DAUGHTER. Trudy Nan Boyce is a 30-year veteran of the Atlanta Police Department and this experience helps to deliver a hard hitting, behind-the-scenes gritty homicide procedural that is sure to make you question everything. A bone chilling read that does not disappoint.
Alt who goes by the street name, Salt is a beat cop in one of the toughest areas of Atlanta called The Homes. Patrolling is dangerous, but patrolling as a lone officer is even more dangerous when your beat partner (Pepper) is in a nearby area. The duo is well known to the residents of The Homes. The drama and mystery starts to heat up when a body is discovered. Shannell McCloud is found shot dead in a closet where she was hiding. Emotions start to run high with very little evidence and no witnesses are willing to come forward. Alt is determined to solve this case one way or another.
THE POLICEMAN'S DAUGHTER is a fast-paced suspenseful police mystery that authentic and lifelike. Boyce uses past experiences and career knowledge to create a truly remarkable read that is full of suspense. Page after page you will feel as if you are on the police force investigating this case tight along with Salt and the others. The characters are vividly relatable and realistic with creative backgrounds. All of which are well developed. The setting is perfect and true to life with all the typical police language, chain of commands, and protocol.
While I did not read the first two books in this series, I do plan to add them to my to be read list. THE POLICEMAN'S DAUGHTER is a remarkably suspenseful read that is sure to scare you one minute and make you question everyone and everything. A thrilling look at the true life and work that a detective and beat cop must tackle in order to solve a crime with little or no evidence or witnesses. If you are a fan of police procedural dramas that do not hold back, than THE POLICEMAN'S DAUGHTER is the book for you! I will definitely read more from this author!
SUMMARY
At the beginning of her career, Sarah "Salt" Alt was a beat cop in Atlanta's poorest, most violent housing project, The Homes. It is here that she meets the cast of misfits and criminals that will have a profound impact on her later cases: Man Man, the leader of the local gang on his way to better places; street dealer Lil D and his family; and Sister Connelly, old and observant, the matriarch of the neighborhood. A lone patrolwoman, Salt's closest lifeline is her friend and colleague Pepper, on his own beat nearby. And when a murder in The Homes brings detectives to the scene, Salt draws closer to Detective Wills, initiating a romance complicated by their positions on the force.
When Salt is shot and sustains a head injury during a routine traffic stop, the resulting visions begin leading her toward answers in the case that makes her career. This is the tale of a woman who solves crimes through a combination of keen observation, grunt work, and pure gut instinct; this is the making of Detective Salt.
---
What do you think about this review?
Comments
No comments posted.

Registered users may leave comments.
Log in or register now!