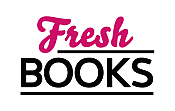 New Year, New Books!
"A MARRIAGE OF CONVENIENCE LEADS TO A LIFETIME OF LOVE"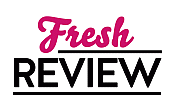 Reviewed by Bonnie Rose
Posted April 6, 2018

Edward Galbraith doesn't realize just how drastically his life is about to change as he heads off to attend yet another scandalous house party. While en route, Edward's carriage is approached by a frantic woman screaming for help, with another carriage pursuing her. As she is about to be captured, Edward rescues the woman, and proceeds to take her back to town. Edward is shocked to learn that the lady is Lily Rutherford, heiress and sister to his good friend, Cal. Lily had been drugged and abducted by a villain intent on forcing her into marriage, and managed to escape while his carriage got stuck in the mud. Knowing that he must do everything in his power to protect her reputation, Edward is careful to keep Lily's identity a secret. If they are caught traveling together, it could mean social ruin for Lily, or a forced marriage for them. His caution proves to be successful. Almost...
Edward is kind and caring to Lily, yet remains aloof. He's aware that she's looking upon him as her savior, but he's no one's hero. Edward lives a rakish lifestyle which only allows for shallow encounters with experienced women. Innocent ladies, love, and marriage are not in his plans. Still he can't deny Lily's appeal, and can't resist a kiss in the moonlight. On the last leg of their journey home, Lily is spotted with him by one of the ton's most notorious gossips -- one who has a particular grudge against Lily's aunt, and doesn't hesitate to spread the word. Though Lily is delivered home safely, and her family does its best to avoid scandal, the whispers have started. It's obvious that the only way to save Lily's reputation is by marriage. Though Edward is a rake, he's also a gentleman, and he proposes. Lily, who has hopes to turn the marriage into a real love match, accepts.
It's obvious that Edward has an incident from his past that has turned him into the closed-off man that he is today, one determined never to love or to let himself be loved. While he shows Lily every courtesy, he warns her from the start that all they will share is friendship, passion, and children. I could feel his pain, guilt, and self-loathing, and my heart broke for him. Lily is an amazing heroine. Though only eighteen years old, she shows strength and maturity. It was her own kind heart that allowed her to be kidnapped, and it was her own ingenuity that led to her escape. She instinctively knows how to handle Edward's moods, and begins to build a happy home life for him. This couple had amazing sexual chemistry, and it was wonderful watching how Edward slowly came to accept love, and to heal.
MARRY IN SCANDAL is full of romance, passion, excitement, and emotional moments. I was brought to tears several times, most of them involving Edward's beloved grandfather. The secondary characters of Lily's sisters are wonderfully portrayed, and added much to the story. Anne Gracie's second installment in the Marriage of Convenience series contains all the heart and entertainment that I've come to expect from her novels, and I highly recommend MARRY IN SCANDAL.
SUMMARY
A shy heiress and a well-known rake face a scandal-forced marriage that might be true love in the latest irresistible romance from the national bestselling author of Marry in Haste.

Shy young heiress, Lady Lily Rutherford, is in no hurry to marry. She dreams of true love and a real courtship. But when disaster strikes, she finds herself facing a scandal-forced marriage to her rescuer, Edward Galbraith, a well known rake.

Despite his reputation Lily is drawn to the handsome Galbraith. In the gamble of her life, she agrees to marry him, hoping to turn a convenient marriage into a love match.

As heir to a title, Galbraith knows he must wed, so a convenient marriage suits him perfectly. But there is a darkness in his past, and secrets he refuses to share with his tender-hearted young bride. All Lily's efforts to get close to him fall on stony ground, and in desperation she retreats to his childhood home--the place he's avoided for nearly a decade.

Must Lily reconcile herself to a marriage without love? Or will Galbraith realize that this warm-hearted, loving girl is the key to healing the wounds of his past--and his heart?
---
What do you think about this review?
Comments
2 comments posted.
Re: A MARRIAGE OF CONVENIENCE LEADS TO A LIFETIME OF LOVE

Great review! Looking forward to reading this!
(Sharlene Wegner 6:51pm April 7)
I dont know if it's the
website designer Elkhart, IN or me who's super engrossed
with this book.
(Anna Sanders 9:19am July 24)
Registered users may leave comments.
Log in or register now!