"A Spanish styled Gothic tale"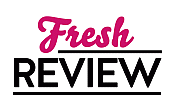 Reviewed by Svetlana Libenson
Posted April 6, 2018

Women's Fiction Historical | Historical
A noveau riche gentleman by the name of Mauro Larrea in Mexico City has recently learned that his dreams, hopes, and desires have come crashing down by a financial calamity in United States in 1861. Bankrupt and seeking to keep his family and reputation afloat, as well as doing his best not to jeopardize his profligate son's entrance into a distinguished family through marriage, Mauro Larrea borrows money under less than ideal terms and journeys to Havana, Cuba where he wins a plantation in Andalusia, Spain.
While in Spain he meets the mysterious and capable Soledad de Montalvo who has him beginning to question his own desires and wishes as well as what he truly desires from life.
The story is very rich in period details, be it the titled and moneyed families that occupied the high aristocracy of Mexico, to the gambling dens and houses as well as iconic landmarks of Havana, and the peace and contentment of Spain among the wine cultures. For me THE VINEYARD had earmarks of another novel I loved, THE MYSTERIES OF UDOLPHO by Ann Radcliffe which is also filled with details about the journey and the places the main character saw and experienced.
However, while THE MYSTERIES OF UDOLPHO had psychological examinations of various characters as well as complex plots going on at the same time and tension, THE VINEYARD lacks those characteristics; the characters lacked chemistry when it came to love and romance, the villain(s) of the story are one dimensional for me.
For a reader looking for an extremely detailed life of Mexican, Cuban, and Spanish people as well as rich period details THE VINEYARD is an ideal fit. But for a reader seeking a more complex novel filled with multiple plots, richly drawn characters and something that spans years, I would advise you to seek another story.
SUMMARY
New York Times bestselling author Maria Dueñas returns with The Vineyard, a magnificent story of ambition, heartbreak, and desire set in the 1860s Mexico, Cuba, and Spain—perfect for fans of Kate Morton and Kristin Hannah.
Mauro Larrea's fortune, the result of years of hardship and toil, comes crashing down on the heels of a calamitous event. Swamped by debt and uncertainty, he gambles the last of his money in a daring play that wins him an abandoned house and a vineyard an ocean away. Mauro travels to Andalusia de Jerez in Spain with every intention of selling the property and returning to Mexico. That is, until he meets the unsettling Soledad Montalvo, the wife of a London wine merchant, who bursts into his life unannounced, determined to protect her family's legacy. Before long, Larrea finds himself immersed in the rich culture of the sherry trade. As his feelings for Soledad ripen into a consuming passion, he seeks to restore the vineyard to its former glory.
From the turbulent young Mexican republic to flourishing Havana, and onward to the fertile vineyards of Jerez in the second half of the nineteenth century, María Dueñas's new novel takes place on both sides of the Atlantic, the New World and the Old. This story of family intrigue vividly conjures the noise and grit of silver mines, and the earthier lure of ancient vineyards and magnificent cities whose splendor has faded. Here is a story of courage in the face of adversity and of a destiny forever altered by the force of passion.
---
What do you think about this review?
Comments
No comments posted.

Registered users may leave comments.
Log in or register now!