"Witty and delightful!"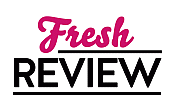 Reviewed by Danielle Dresser
Posted April 4, 2018

Tall, bookish, and far too smart, Miss Cassandra Holwell has become known as one of the "spinster heiresses," a trio of wealthy heiresses who are all on the market to marry into the aristocracy to bring a title into their families, but who are all on the verge of being considered "on the shelf." Invited to a house party, Cassandra is determined to finally make a connection with the handsome Duke of Camberley... but it is Soren York, Earl of Dewsberry, and her family's sworn enemy, that she seems to be running into at every turn instead. Overly confident, unusually handsome, and one of the only men taller than her, Cassandra can't help but find herself intrigued with Soren and his unique outlook on the world.
Dangerously close to losing everything, Soren is desperate to marry well to save his family from ruin after years away in the Canadian wilderness trying to make it as a soldier and then again as a trader. His father was less than prudent with finances and his mother still expects the best of the best. Marrying an heiress is Soren's only option and it needs to happen fast. While their families have never gotten along, Soren has always had a soft spot for Cass, who was his friend when they were young. He's always admired her tenacity for knowledge, her kind spirit, and has secretly always thought her the most beautiful woman in the ballroom. Soren thinks they could actually be a good match, and that she could save him in more ways than one. Can he convince Cass he believes she is worth every penny of her expensive dowry... and more?
A cute and easy historical romance, A MATCH MADE IN BED by Cathy Maxwell is witty and delightful. Cassandra is an interesting heroine with modern ideas, which makes her relatable and someone you want to see succeed. Soren is a great hero--not too macho, but not a pushover by any means. Once he decides what he wants, he is determined to get it, including Cass!
While the main characters were really lovely, the side characters and side plots were somewhat distracting and seemed to pile on as the story moved forward with a lot of explaining in the end. Additionally problematic were the depictions used to describe Soren's interactions with Native Americans during his time in Canada. He wasn't in the wrong, but upper-class British society was less than forthcoming, and while it may have been a historically accurate portrayal of reactions to Native Americans, this element of the story was introduced later in the book and came across as an attempt to add yet another conflict to the book, that just didn't sit well within the rest of the plot. Overall, however, the second book in the Spinster Heiresses series is an enjoyable read. I recommend it to historical romance fans.
SUMMARY
Once upon a time there were three young ladies, who, despite their fortunes, had been on the marriage mart a bit too long. They were known as "the Spinster Heiresses"…
Miss Cassandra Howell is too tall, too bookish, and too smart—but she does have money and a father who wants a grand title for her. Cassandra hasn't felt a desire to marry until she meets the sinfully handsome Duke of Camberly, who captures her imagination…until Soren York, Earl of Dewsberry, and her family's sworn enemy steps in the way.
The Holwells ruined Soren's family, and he's lived on the knife's edge trying to resurrect their fortunes . . . until he considers marrying the Holwell Heiress. Not only would her dowry give him the funds he needs, he has secretly had an eye on the independent-minded bluestocking since they both first realized the differences between men and women.
She likes to read; he has no patience for books. She knows little of sex; he is a man of the world and willing to school her. Her family destroyed his; his offer of marriage may be her only salvation.
Now Cassandra and Soren must learn to love each other for who they are, not what they are—and the lessons are becoming an exercise in absolute pleasure.
---
What do you think about this review?
Comments
5 comments posted.
This article gives the mild in which we can look at the reality. This is very first-rate one and offers indepth statistics. Thank you for this first-rate article. https://www.whatsappsociety.com
(Jack Statham 12:59pm June 27)
Amazing article! I need individuals to know exactly how great this data is in your article. It's intriguing, convincing substance. Your perspectives are much like my own concerning this subject. best anti aging cream
(Jack Statham 6:15pm July 15)
FROM HAMBURG GERMANY TKEY WEST and Back tMiami-THE YEAR 1947-1950 +/-During my time in Germany but sometime after my Dad was discharged from the Air Force miamitokeywesttoursguides.com
(Jack Statham 6:37am August 11)
Great data on your website, thank you for setting aside an ideal opportunity to impart to us. Stunning knowledge you have on this present, it's pleasant to discover a site that points of interest such a great amount of data about distinctive specialists. satta
(Jack Statham 1:31pm August 20)
Congratulations for posting such a useful blog. Your blog isn't only informative but also extremely artistic too. There usually are extremely couple of individuals who can write not so easy articles that creatively. Keep up the good writing !! Roof repair
(Jack Statham 3:40pm February 21)
Registered users may leave comments.
Log in or register now!