"China Bayles is back in a haunting tale of forbidden love!"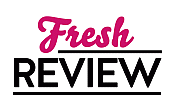 Reviewed by Magdalena Johansson
Posted April 4, 2018

Mystery Amateur Sleuth | Mystery Woman Sleuth | Mystery Cozy
China Bayles has a ghost problem. It all starts when she and her friend Ruby Wilcox starts to clean up the loft about their shop Thyme and Seasons. China finds a box of handcrafted lace and old photographs in the loft, but when she is temporary alone in there and the light goes out does she hear a woman humming an old Scottish ballad and she also smells lavender. After that strange things start to happen at the store...
QUEEN ANNE'S LACE by Susan Wittig Albert is the 26th book in the China Bayles series. For me, this is the first book I've read in the series, but I have read several other books by Wittig Albert by now and I'm always interested in finding new series to read. This book can definitely be read without having read the previous books. It's easy to get into the story, the characters are introduced in a way that makes it feel natural to the story. I've noticed this before when it comes to Wittig Albert. She's got a knack for writing books that, despite being the latest book in a series, are easy for new readers to get into.
The story in this book moves between two different time periods, we go to China's storyline with her finding the lace and trying to find out more about it and why she's being haunted. This storyline is interwoven with Annie Laurie's story. She was a woman that was born at the end of the 19th century and who lost both her husband and unborn child on the same day, and who then tries to get by and make a living making lace together with other women. However, her feelings for a married man brings problems into her life.
I found QUEEN ANNE'S LACE to be a delightful book to read. I loved learning more about the plant Queen Anne's Lace (this plant plays a very important role in this book) and Albert Wittig has a way of writing that makes the story come alive that I can see everything that happens before me. On a side note, the mystery of the ghost is engaging to read about. However, I love the fact that Caitie, China's daughter, is having chickens as pets and that she's entering two of them, Extra Crispy and Dixie Chick, in the poultry show in the local Country Fair. The side story just went straight to my heart, especially towards the end of the book when we learn if they got any ribbons or not.
SUMMARY
While helping Ruby Wilcox clean up the loft above their shops, China comes upon a box of antique handcrafted lace and old photographs. Following the discovery, she hears a woman humming an old Scottish ballad and smells the delicate scent of lavender....
Soon, strange happenings start to occur in Thyme and Seasons: misplaced items, a ringing bell, and the appearance of lavender sprigs in odd places. When a customer mentions seeing a mysterious woman picking flowers nearby and then suddenly disappearing, China must finally admit what Ruby has always known--their building is haunted. But by whom?
As China investigates, the tragic story of a woman in one of the old photographs unfolds. Annie Laurie was a young widow who'd lost both her husband and her child in the same day. She manages to survive through her lace-making business and finds happiness again only to have a suspicious death overshadow her new life.
China delves into Annie's century-old mystery and realizes that solving it could have unimaginable repercussions in the here and now.
---
What do you think about this review?
Comments
No comments posted.

Registered users may leave comments.
Log in or register now!