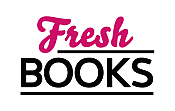 New Year, New Books!
"Portland is the setting for stress, success, and romance!"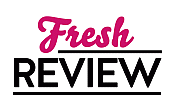 Reviewed by Clare O'Beara
Posted April 4, 2018

Grace Saunders tries a grief support group. But she doesn't feel like she fits, and she's not a widow. Outside she gets chatting with Monica Romano and Nan Wilja. Monica is widowed but her husband had been cheating. Nan takes her Labrador to therapy sessions and hospitals. Grace later realises that she met these two ladies JUST IN TIME.
Portland, Oregon comes to life through Grace's eyes. She tells us of quilting, sewing her pretty clothes since her Midwest high school, visiting the outdoor market, and enjoying making a home with Jamie. Monica, a restaurant chef with orphaned stepkids, is starting to date again. Nan, who gardens for her table, rescues dogs whose owners have died. Monica sets Grace up to date Luke Pascal, a nice guy who makes custom furniture, and Nan makes Grace adopt a dog. What's not to like? Grace, actually, dislikes being set up for a date, because her husband Jamie is now lying in bed following an accident two years ago, out of his coma but unresponsive. She's still married. But it's not much of a life.
Then Grace's real estate boss sells to a bigger company. Mergers mean layoffs. Grace, and her medical insurance that keeps Jamie alive, looks like a liability.
Family is irreplaceable, we are told during the course of the story. But, we also are encouraged to redefine who our family is. I found Monica, finally learning some smarts to help turn around her difficult stepson, putting finishing touches to her recipes with aplomb, a fascinating character. Nan is gentler, a senior with a big heart and at times in need of care. The three ladies' stories intertwine cheerfully and Grace learns to be in love with life.
The first half of the story brings home the reality of grief, or depression, or stress, or barely coping with a packed schedule. The second half shakes up the narration, introducing vibrant colours, splendid foods, laughter, a busy, positive attitude. We learn that it's better to do what you love because time is short; time with loved ones may be even shorter. Looking at transitions and turnarounds in the characters' lives may inspire us.
I really enjoyed visiting Portland, and Marie Bostwick's assured writing drew me in to her characters' lives. Dog lovers particularly will find friends. JUST IN TIME parcels up realistic romance, internal conflict and emotional stress, and teaches us to find new strengths. I recommend it for anyone from teens up, wholeheartedly.
SUMMARY
In her most powerful novel yet, New York Times bestselling author Marie Bostwick weaves the uplifting story of three grief support group dropouts—women united in loss and rescued through friendship.

Fifteen years ago, Grace Saunders vowed to take her beloved husband for better or worse. Now she's coming to terms with difficult choices as she crafts a memory quilt from scraps of their life together—a life torn to shreds by an accident that has left him in a coma. Enduring months of limbo, Grace is at least not alone.

Nan has been widowed for twenty years, but now, with her children grown, her home feels painfully empty. Even the company of her golden retriever, Blixen, and a series of other rescue dogs, can't fill the void. Then there's Monica, a feisty woman with a biting wit who's reeling following her husband's death—and the revelation of his infidelity.

As for Grace, a chance evening with a man she barely knows brings a glimmer of joy she hasn't felt since the tragedy—along with feelings of turmoil and guilt. But her struggle to cope will force all three women to face their fears, share their deepest secrets—and lean on one another as they move from grief and isolation to hope, and a second chance at happiness…
---
What do you think about this review?
Comments
No comments posted.

Registered users may leave comments.
Log in or register now!