"A truly compelling story."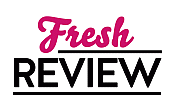 Reviewed by Sandra Wurman
Posted April 4, 2018

Kelly Rimmer has absolutely outdone herself in her newest groundbreaking story -- strongly worded, cautionary and honest to a fault. BEFORE I LET YOU GO is raw and unerringly truthful. Do not expect to put this book down until you get to the very last page. BEFORE I LET YOU GO is that compelling.
Pregnant and a drug addict -- truly unbelievable and scorned by all polite society. And yet there is a chasm in our world that treats these issues as criminal and punishable. Annie is pregnant and a drug addict. Her world couldn't be harsher and painful and yet it will be. Lexie is Annie's older sister. Pretty much a trivialized description of their relationship as Lexie has for years looked over her younger sister. They were a team. They hung on to each other as a lifesaver in a world that had become sad and scary. No matter what Annie did she could and would depend on her Lexie. And then Annie's world dissolved into an unfathomable mess of tremendous proportions.
For several years now Annie has been on her own. Lexie moved on with her life and career, met Sam and they were planning on getting married. Both medical professionals with busy lives. Annie and Lexie have been estranged from each other and their mother and step father for years now. None of the Vidler women ever truly recovered from the bone chilling grief of their father's death. It was that moment that would forever alter their universe. And this is the story told in BEFORE I LET YOU GO.
After their father's death, Annie and Lexie became members of a strict religious community with their mother. The compelling reason for joining this sect was to help their mother cope. No one could ever have realized the damage that would happen to this family. Silence is golden. Under the cloche of religion reality is skewed. There were three F's that kept people in the community: fear, finances and family. This was the environment of the young Annie and Lexie. Together they managed until the fateful day that Lexie left behind Annie to escape the confines of a society that tethers girls to a strict moral discipline that crippled any source of imagination or ambition.
The story is told in narratives mostly by Annie and Lexie to clearly illustrate where their lives are now and where they had come from. Harsh, but honest. Both Annie and Lexie talk about capitulating to demands. Neither of them are very good at that. The burning question is who is the stronger of these sisters. The brave foolish one or the one who goes along in the hellish situation these sisters found themselves.
Keeping the peace. Ah, a noble goal. Tough not to take sides in this story. Each character sort of demands that you listen to their tale. Important though to not pass judgment.
The title of this book is somewhat prophetic. Which you won't realize for quite many pages. Part of the writing talent and creative genius of Kelly Rimmer. Throughout BEFORE I LET YOU GO we are engaged in communication between several characters. In the beginning, you think that we are in the past. Then the big aha moment, which I will not spoil for you. I will say that moment is jaw dropping.
Kudos to Kelly Rimmer. I am not surprised. That's why she is one of my must read authors. I covet everything I've read by her and wait somewhat impatiently for the next great story. The next great group of characters. And she never disappoints. And in BEFORE I LET YOU GO, Kelly Rimmer makes you stop and think. Think hard about the fact that she has hammered in a message here. One you won't forget and perhaps leave you with something to chew on. Amazing and enlightening and entertaining, Kelly Rimmer at her best. That's why she has garnered quite a following.
SUMMARY
The 2:00 a.m. call is the first time Lexie Vidler has heard her sister's voice in years. Annie is a drug addict, a thief, a liar—and in trouble, again. Lexie has always bailed Annie out, given her money, a place to sleep, sent her to every kind of rehab. But this time, she's not just strung out—she's pregnant and in premature labor. If she goes to the hospital, she'll lose custody of her baby—maybe even go to prison. But the alternative is unthinkable.
As weeks unfold, Lexie finds herself caring for her fragile newborn niece while her carefully ordered life is collapsing around her. She's in danger of losing her job, and her fiancé only has so much patience for Annie's drama. In court-ordered rehab, Annie attempts to halt her downward spiral by confronting long-buried secrets from the sisters' childhood, ghosts that Lexie doesn't want to face. But will the journey heal Annie, or lead her down a darker path?
Both candid and compassionate, Before I Let You Go explores a hotly divisive topic and asks how far the ties of family love can be stretched before they finally break.
Videos
---
What do you think about this review?
Comments
No comments posted.

Registered users may leave comments.
Log in or register now!