"Even angst and family drama cannot stop true love"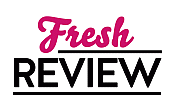 Reviewed by Make Kay
Posted March 18, 2018

Romance Contemporary | Romance Erotica Sensual
HURTS TO LOVE YOU is book three in the angsty goodness of Alisha Rai's Forbidden Hearts series. I have always enjoyed Rai's writing, but she has outdone herself with this latest contemporary series. I adore a good angst-ridden romance, and this series serves up heartbreak and emotional drama interwoven with raunchy fun and satisfying falls into dreamy romance. Each of these Forbidden Hearts books has made me heave a deep sigh of satisfaction as true love overcomes truly hurtful circumstances and crushed emotions.
This is a book about family and the many ways that they can hurt you. It's also a book about loving one's family, including family-by-choice as well as family-by-blood. Forgiveness and growth are shown by many characters, and the emotional maturity of so many of Rai's characters is fantastically beautiful.
The Kanes and the Chandlers used to be partners in a successful grocery store chain. However, tragedy and treachery separated the families, who have been staunch enemies since. Starting in book one, HATE TO WANT YOU, Livvy Kane and Nicholas Chandler fell in love and brought the families partially back together in an uneasy coalition. Now in HURTS TO LOVE YOU, heiress Evangeline (Eve) Chandler and Gabe Hunter, the adopted son of the Kanes' hired help, come together against the backdrop of Livvy and Nicholas' impending wedding. Both Eve and Gabe have lots of family issues to surmount before they can climb triumphantly up to the peak of their love. The accompanying cast of characters is robust and adds such much juicy complexity to the story.
Not quite as angsty as books one and two, HURTS TO LOVE YOU still delivers plenty of shivery highs of lust and love as well as the lows of emotional torment of Eve and Gabe, together and separately. I love how Eve comes into her own in this book. I also adore the explicit sex consent and the sex-positive writing. Rai's HURTS TO LOVE YOU is a book for my Keeper shelf, right next to the first two in the series.
SUMMARY
Being bad never felt so good, in the third novel in Alisha Raiís sexy Forbidden Hearts series
Well-behaved women donít lust after men who love to misbehave.
Heiress Evangeline Chandler knows how to keep a secret...like her life-long crush on the tattooed hottie who just happens to be her big brotherís friend. Sheís a Chandler, after all, and Chandlers donít hook up with the help. Then again, they also donít disobey their fathers and quit their respectable jobs, so good-girl rules may no longer apply.
Gabriel Hunter hides the pain of his past behind a smile, but he canít hide his sudden attraction to his friendís sheltered little sister. Eve is far too sweet to accept anything less than forever and thereís no chance of a future between the son of a housekeeper and the townís resident princess.
When a wedding party forces Eve and Gabe into tight quarters, keeping their hands off each other will be as hard as keeping their clothes on. The need that draws them together is stronger than the forces that should shove them apart...but their sparks may not survive the explosion when long-buried secrets are finally unearthed.
---
What do you think about this review?
Comments
No comments posted.

Registered users may leave comments.
Log in or register now!