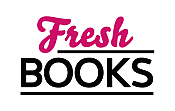 Yule Tidings -- Great Reads for December!
"Delightful familial murder mystery on the chilling moors"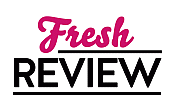 Reviewed by Make Kay
Posted March 13, 2018

A BRUSH OF SHADOWS is book six in the Georgian Lady Darby historical mystery series. I love this series, it is always filled with rich depictions of the era and a good mystery I can dig my teeth into. Anna Lee Huber is an auto-read author for me.
Kiera Gage is a widow who was formerly married to an anatomist who abused her and forced her to illustrate his dissections. Her fortitude and intelligence now stand her in good stead in her current marriage to Sebastian Gage, who is an inquiry agent. Kiera uses her smarts to assist her husband in solving mysteries, and they have been successful in tracking down many a murderer. Kiera has been coming into her own in the last several books, now recovering from her life of oppression under her last husband's thumb. It's been so enjoyable for me to watch her blossom.
A BRUSH OF SHADOWS finds Kiera and Gage called back to his childhood home in Dartmoor, where his elderly grandfather, Viscount Tailstock, is deathly ill. Gage's cousin, Alfred, disappeared on the moors several weeks ago, and the worst is suspected. Gage's mother was poisoned at the family home, and Gage has not returned to the family estate in fifteen years. Gage's whole remaining family is horrid, and I wanted to slap every one of them. If only every single evil or spiteful person would get what is coming to them!
A BRUSH OF SHADOWS is very atmospheric. I have very recently re-read two other "comfort read" mysteries set in the delightfully ominous solitude of the moors at Dartmoor, and was so pleased to continue my literary stay there. Huber does a great job of bringing the moors to life, with chills creeping down my spine as I read. The mystery of who-done-it kept me guessing to the end, which is always great fun. Huber's A BRUSH OF SHADOWS provides a chilling setting underlying the lies and tragedies of Gage's family struggles, mysterious and mundane alike.
SUMMARY
July 1831. It's been fifteen years since Sebastian Gage has set foot in Langstone Manor. Though he has shared little with his wife, Lady Kiera Darby, about his past, she knows that he planned never to return to the place of so many unhappy childhood memories. But when an urgent letter from his grandfather reaches them in Dublin, Ireland, and begs Gage to visit, Kiera convinces him to go.
All is not well at Langstone Manor. Gage's grandfather, the Viscount Tavistock, is gravely ill, and Gage's cousin Alfred has suddenly vanished. He wandered out into the moors and never returned. The Viscount is convinced someone or something other than the natural hazards of the moors is to blame for Alfred's disappearance. And when Alfred's brother Rory goes missing, Kiera and Gage must concede he may be right. Now, they must face the ghosts of Gage's past, discover the truth behind the local superstitions, and see beyond the tricks being played by their very own eyes to expose what has happened to Gage's family before the moors claim yet another victim...
---
What do you think about this review?
Comments
No comments posted.

Registered users may leave comments.
Log in or register now!