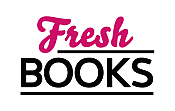 Yule Tidings -- Great Reads for December!
"A story straight from the heart!"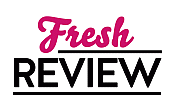 Reviewed by Sharon Salituro
Posted March 12, 2018

Jo Lover grew up in a very small town in Virginia and is now a rising country star living in Nashville. Not only is Jo a star, but she is living her dream life. Engaged to her music producer Nick, who is also the son of the owner of the Asphalt music company. Jo is keeping a very big secret and hopes that it will never come out. Instead, she has made a perfect, down-home, sweet image but writing heartfelt songs. Many of those songs were inspired by her first love, J.D. Gunn. Years ago she played in his band, and she never thought she'd see him again. Until she finds out that Asphalt is going to merge with Capitol Records, the same company that represents J.D. One of the conditions of the merger requires that Jo and J.D. have to perform together. While J.D. is all for this, as he has never gotten over Jo, she is not crazy about the idea. Fate has other ideas because their duet goes viral.
The more these two are thrown together, it is harder for them to not remember the good times and how much they were in love. Of course, Nick is not at all happy with this arrangement. As much as Nick loves Jo, he feels that he just can't compete with first love. While Jo is doing an interview with Vanity Fair, the reporter is trying to get to the big secret that Jo has been hiding. Jo cuts him off of the path. The reporter will not give up and next, he tries to get the information out of J.D. No matter how they both try and hide it, the secret does come out. Jo can't accept the way her life is going and returns to her old stomping grounds. Can Jo and J.D. find their way home?
Sarah Creech writes a story straight from the heart. Creech shows that no matter how much money you have, it doesn't always bring happiness. I am sure that situations like this do happen in the music industry. I also like the fact that even though the secret did come out, it really didn't cause as much damage as Jo thought. Throughout THE WHOLE WAY HOME, Creech has created side characters that are also very interesting, between a former country star turned radio announcer, as well as many other small country bands. I would like to see another book that follows up on these other characters in this story.
SUMMARY
A radiant talent on the brink of making it big in Nashville must confront her small-town past and an old love she's never forgotten in this engaging novel—a soulful ballad filled with romance, heartbreak, secrets, and scandal from the author of Season of the Dragonflies.
Playing to packed houses while her hit song rushes up the charts, country singer and fiddler Jo Lover is poised to become a one-name Nashville star like her idols, Loretta, Reba, and Dolly. To ensure her success, Jo has carefully crafted her image: a pretty, sassy, down-to-earth girl from small-town Virginia who pours her heart into her songs.
But the stage persona she's built is threatened when her independent label merges with big-time Capitol Records, bringing Nashville heartthrob JD Gunn—her first love—back into her life. Long ago Jo played with JD's band. But they parted ways, and took their own crooked roads to stardom. Now Jo's excited—and terrified—to see him again.
When the label reunites them for a show, the old sparks fly, the duet they sing goes viral, and fans begin clamoring for more—igniting the media's interest in the compelling singer. Why is a small-town girl like Jo so quiet about her past? When did she and JD first meet? What split them apart? All too soon, the painful secret she's been hiding is uncovered, a shocking revelation that threatens to destroy her reputation and her dreams. To salvage her life and her career, Jo must finally face the past—and her feelings for JD—to become the true Nashville diva she was meant to be.
---
What do you think about this review?
Comments
No comments posted.

Registered users may leave comments.
Log in or register now!