"Shocking... It will keep you guessing until the end!"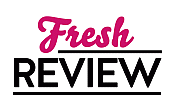 Reviewed by Sharon Salituro
Posted March 12, 2018

Hannah was a normal girl starting in her first year of college. Her boyfriend Evan begs her to come with him to a party at one of the fraternities. Hannah really didn't want to go, but it was the only way Evan could get in. Little did they both know that this would change both of their lives and several others...
Fast forward about 20 years. Hannah and Evan are now married, but far from being happy. Hannah is still having nightmares of what happened that night at the party. Hannah was assaulted by several football players. Hannah can't handle it anymore and on Christmas Eve she jumps into an icy river and dies.
Meanwhile one of Hannah's assaulters, former quarterback Josh Thorne is enjoying his life as a Wall Street millionaire, with his wife Rachael. Charlie is also enjoying his life with his wife and children. One night Josh is out at a bar and approaches a woman named Norah. Josh has never been faithful to his wife has no problem going with this woman for a quickie... until he's found savagely murdered. Soon after this, another attacker is also found dead after being brutalized.
Detectives Mike McCabe and Maggie Savage are on the case, trying to stop more of these unfortunately related murders keep happening to Hannah's attackers from 20 years ago.
THE GIRL ON THE BRIDGE is such a great book. James Hayman certainly knows how to write a book that will keep people guessing from the first page to the last. I was completely shocked at the ending. But I loved it. One of the best mysteries I have read in a long time. It did have its sad parts; Hannah going through what she did and not being able to handle it. I also enjoyed watching McCabe and Savage work, and hope to read many more books in the McCabe and Savage thriller series. The book goes between past to present, and is done in a way so readers get the full story. If you want a really great book and you have a few hours, pick this one up and enjoy.
SUMMARY
From New York Times bestselling author of the acclaimed McCabe and Savage series comes an electrifying new thriller of taut and twisted suspense.
On a freezing December night, Hannah Reindel leaps to her death from an old railway bridge into the rushing waters of the river below. Yet the real cause of death was trauma suffered twelve years earlier when Hannah was plucked from a crowd of freshman girls at a college fraternity party, drugged, and then viciously assaulted by six members of the college football team.
Those responsible have never faced or feared justice. Until now. A month after Hannah's death, Joshua Thorne— former Holden College quarterback and now a Wall Street millionaire—is found murdered, his body bound to a bed and brutally mutilated.
When a second attacker dies in mysterious circumstances, detectives Mike McCabe and Maggie Savage know they must find the killer before more of Hannah's attackers are executed. But they soon realize, these murders may not be simple acts of revenge, but something far more sinister.
The Girl on the Bridge is a compelling and harrowing tale of suspense that once read will not easily be forgotten.
---
What do you think about this review?
Comments
No comments posted.

Registered users may leave comments.
Log in or register now!