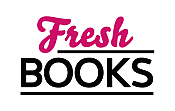 Yule Tidings -- Great Reads for December!
"A fast-paced and entertaining mystery!"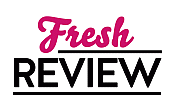 Reviewed by Sharon Salituro
Posted March 12, 2018

Dexter Vega is an out-of-work journalist, who spends most of his days drinking life away. One day while sitting in a bar, he sees an older man getting beaten up. Dexter being half in the bag, breaks up the fight and finds out the man's name is Nick. Nick invites Dexter back to his mansion, where he offers Dexter a job to find his lost daughter, Maya. Nick claims that his daughter was attending college and now has disappeared. Dexter needs some time to think this over. Even though he is out of work, he really is not a private investigator. But the pay is something he just can't pass up. After deciding to take the job, Dexter returns to Nick's home to find that Nick has been murdered. The first suspect is Dexter; his fingerprints are all over the murder weapon. Dexter tries to explain to the cops why his prints are there, but they are having none of it. Dexter knows that the answer to the murder is to find Maya. According to Nick's will, Maya will receive her father's entire fortune.
In the hunt for Maya, Dexter has to travel to Mexico. After several days, Dexter does finally meet with Maya, but she tells Dexter a completely different story about Nick... who was not all that he seemed. Was Maya actually behind his murder?
Talk about a book that has so many different twists you don't know which way to turn. Danny Lopez writes that kind of book. At times in this book I was getting a little bored, but then it picked right back up. I can't wait for the next one. The character of Dexter is one that you will really come to like. At times, Dexter is a little out of control, but you still can't help but like him. You might wonder how a journalist can be a detective. Well, most journalists would have to investigate what they are working on, so in a way they are detectives. THE LAST GIRL has mystery, some romance, and tons of shock. Pick it up, and don't give up when you hit some of the slow spots because it does get better, with a surprising ending.
SUMMARY
When it comes to murder, nothing is as it seems
After being laid off from his job as a newspaper reporter in a coastal Florida town, Dexter Vega meets a wealthy retiree who hires him to find his daughter who is supposed to be attending the local college. When Vega visits his client to inform him that his daughter is in Mexico, he discovers the man has been murdered. And Vega's prints are all over the murder weapon.
As the police build a case against him, Vega flies to Mexico City to locate his client's daughter, hoping she will help him find the murderer and thus clear his name. But when he finds the woman, she tells him a very different story―nothing is as it seems.
Beaten by thugs and ordered to leave Mexico, Vega returns home to find himself immersed in a web of blackmail, greed, and revenge. Still pursued by the cops―and now a target of evil predators.
---
What do you think about this review?
Comments
No comments posted.

Registered users may leave comments.
Log in or register now!