"A self-made man takes lessons from his Irish maid"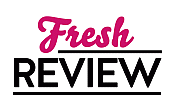 Reviewed by Clare O'Beara
Posted March 11, 2018

How did the industrialist Andrew Carnegie transform into a noted philanthropist, donating libraries around the world from his great wealth? Speculation following a letter he wrote to himself at the age of thirty-three has led Irish- American author Marie Benedict to invent CARNEGIE'S MAID. Perhaps the great man had a maid, somewhat like her own family who worked in service in Boston, and that maid influenced her employer.
In 1863 Clara Kelley arrives in New York after forty-two days in the misery of steerage. Her Galway family has sent her to secure employment, and she makes for Pittsburgh since a cousin is working in the steel-mill city. Her name is the same as a girl from second class travel, so she is taken for a trained lady's maid and driven to Pittsburgh before anyone is the wiser. Amusingly Clara passes herself off as the new version well, mainly by staying correctly silent. She is upset by being assumed to be Anglo-Irish instead of Catholic, but finding a good position keeps her mouth shut.
Wow, Mrs Carnegie comes across as well-written. Domineering yet insecure by reason of her swift elevation from hard- working, scrimping Scots folk, she imitates the upper classes to which she now belongs. Today, sombrely-dressed, she sets the styles, but she is also concerned to be doing everything correctly in the eyes of others. Her sons Andrew and Tom continue the railroad development begun by her family, though the Civil War is in progress. She is heavily involved in their business interests. While entertainment is muted during wartime, social calls -- and work for domestic staff -- continue unabated.
This classic character study also describes hard times in two countries. Through our heroine Clara's eyes we see the soot-filled city, the insane opulence close by the desperate poverty and risk of cholera. Her relatives here have factory work, which keeps them fed, and Clara realises just what her life would have been without the Carnegie house. Andrew Carnegie turns out to be not classist, and he converses with the maid about Elizabeth Barrett Browning's poetry. Not everyone approves.
Andrew tells CARNEGIE'S MAID about himself, so the reader can build up a picture of his hard times, keenness to get on and financial nous. He educated himself through a lending library open to working boys. Personally I grew up reading from a Carnegie Library in Dublin, so I would like to thank this man. Maybe I also have to thank his Irish maid. I love that thought.
SUMMARY
From the author of The Other Einstein, the mesmerizing tale of what kind of woman could have inspired an American dynasty.
Clara Kelley is not who they think she is. She's not the experienced Irish maid who was hired to work in one of Pittsburgh's grandest households. She's a poor farmer's daughter with nowhere to go and nothing in her pockets. But the other woman with the same name has vanished, and pretending to be her just might get Clara some money to send back home.
If she can keep up the ruse, that is. Serving as a lady's maid in the household of Andrew Carnegie requires skills he doesn't have, answering to an icy mistress who rules her sons and her domain with an iron fist. What Clara does have is a resolve as strong as the steel Pittsburgh is becoming famous for, coupled with an uncanny understanding of business, and Andrew begins to rely on her. But Clara can't let her guard down, not even when Andrew becomes something more than an employer. Revealing her past might ruin her future -- and her family's.
With captivating insight and heart, Carnegie's Maid tells the story of one brilliant woman who may have spurred Andrew Carnegie's transformation from ruthless industrialist into the world's first true philanthropist..
---
What do you think about this review?
Comments
No comments posted.

Registered users may leave comments.
Log in or register now!