"A fascinating, captivating mystery thriller..."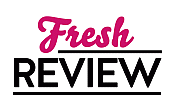 Reviewed by Patti Loveday
Posted March 9, 2018

SHORELINE by Carolyn Baugh is a fascinating, captivating mystery thriller novel that you will race through the pages trying to find out how it ends. While this is the second book in the Nora Khalil Book Series it can easily be read as a standalone novel. I did not read the first book before reading this one but I have added it to my list for a future read.
Nora Khalil is a special agent for the FBI who is finding that it is becoming increasingly harder to do her job. Between a very powerful and controlling family, a somewhat distant boyfriend, and a demanding job, she is spinning in circles. The book starts out with a somewhat random bank robbery that does not take Nora and her team long to realize that it is a small part of a larger scale terrorist attack. This threat turns the town of Erie upside down with tension and uncertainty. Nora and her team work their way through many violent acts that spark a revolution that causes many obstacles for them to try to solve. What do they want and why?
The characters are well complex with depth and very creative backstories. Each character has their own role with a specific skill set. Baugh has written an explosive novel with a roller coaster of a plot line that has you second guessing until the very end. SHORELINE is a very fast paced, heart pounding read.
SUMMARY
Officer Nora Khalil is a strong independent woman used to navigating different terrains. As an American-born Muslim, she loves her country and tries to honor the traditions of her people, but feels that she must constantly confront those who think she is alien.
Assigned to the FBI office in Erie, Pennsylvania, she tries to fit into small-town America after a childhood growing up in the bustle of Philly's dark streets. A series of horrific acts of violence are committed by a well-connected group of domestic terrorists eager to spark a national revolution. The town erupts in chaos and the eyes of the nation are on these events. In turn, this heats up the debate about the fabric of our nation…and how those who feel disenfranchised by our new multiculturalism are determined to take back their birthright and, in their own words, make our nation great again.
Will Nora and her team be able to defuse the situation before the carnage goes national?
---
What do you think about this review?
Comments
No comments posted.

Registered users may leave comments.
Log in or register now!