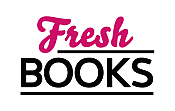 Yule Tidings -- Great Reads for December!
"Sink your teeth into a great mystery!"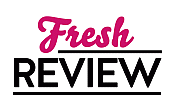 Reviewed by Sharon Salituro
Posted March 9, 2018

Janet Moodie is a death row attorney who prepares appeals for death row inmates. Not the greatest job, but one that lets her pick and choose which cases to take and she can do most of her work from home. Recently widowed, Janet's husband Terry, also a lawyer, committed suicide. Many of their old friends feel that Janet should have seen the signs and done something to help him before things went too far.
Janet's latest case is with Andy and Emory Hardy, two brothers in prison for killing and raping two women. Andy is sentenced to death while Emory gets life in prison. Janet is curious about why their sentences are different even though they were both found guilty. She finds out that after being interrogated for several hours, Andy confessed to being behind the whole thing. Janet believes Andy is mentally handicapped; if that is the case, he would not be put to death. Janet discusses this with Emory, but he claims that there is nothing wrong with Andy, and everything really was his idea. Janet also speaks with their mother, who will not allow her son to be tested. As she continues to investigate their case, Janet discovers things about Andy's past that may explain why he committed such horrible crimes...
For a first novel, L.F. Robertson writes a great mystery. There was so much information about the differences between death row inmates and life sentence inmates, as well as the prison system overall. I never realized how much work goes into appealing a death conviction. Most times the ending is not what the attorney is hoping for. Robertson writes about how family members of prison inmates are affected by their crimes, and what their pasts can reveal about them as people. This was something I had not considered before. If you enjoy sinking your teeth into a great mystery, pick up TWO LOST BOYS; it will not disappoint you.
SUMMARY
Janet Moodie has spent years as a death row appeals attorney. Over-worked, underpaid, and recently widowed, she's had her fill of hopeless cases, and is determined that this will be her last. Her client is Marion 'Andy' Hardy, convicted fifteen years ago along with his brother Emory of kidnapping, rape and murder of two prostitutes, but Janet discovers a series of errors made by his previous lawyers. Andy may well be guilty of something, but what?
---
What do you think about this review?
Comments
No comments posted.

Registered users may leave comments.
Log in or register now!