"Nell and Team Eighteen Face Their Toughest Case"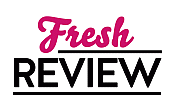 Reviewed by Katherine Petersen
Posted March 9, 2018

Fantasy Urban | Romance Paranormal
Faith Hunter fans will devour FLAME IN THE DARK, the third installment in the Soulwood series with glee. Hunter's prose crackles with life and the story speeds along, making it nearly impossible to stop reading.
Nell Ingram and the rest of Team Eighteen join the investigational fray after an attack on an exclusive political fundraiser. Unsure if the perpetrator(s) were after a senator or the vampire Ming of Clan Glass, Nell's Psy-LED team combine their efforts with the FBI and Secret Service to solve the crime. But this crime ups the ante as the assassin is invisible on security cameras and literally vanishes into thin air.
Nell reads the earth and finds a trail of dead earth, but neither she nor her teammates know of a paranormal creature with this characteristic. With some false starts and dead ends, the team persists, not realizing until near the end what a force of evil has been unleashed.
As with the other novels in this series, crime leads the way, but in each tale, we get to know Nell a little better. It's fascinating to watch as she learns to live in a "normal" world and how she balances it with her church upbringing. To that end, she also must look out for her sister, Mud, who shares her power and is in jeopardy of being married off in the church as a very young age. Can Nell help her?
Nell's love life also plays a role in this tale. She and Occam continue to banter and flirt and plan to have a date, but her parents have plans of their own, setting her up with a friend of her brothers who is more progressive but still lives in the church environment.
Following Nell's growth as she discovers more about herself and her magic fascinates this reader. At first, I thought this was a trilogy, but I'm certainly hoping I'm wrong as this story ends with much room to proceed and many paths to take. I look forward to the next installment. While this book can stand on its own, I recommend starting with BLOOD OF THE EARTH. Also, this book intertwines with the Jane Yellowrock novels more than the previous two, so readers may want to get caught up on that series, too, while waiting for the next step Nell will take.
SUMMARY
Set in the same world as Faith Hunter's New York Times bestselling Jane Yellowrock novels, the third, thrilling Soulwood novel stars Nell Ingram, who draws her powers from deep within the earth.
Nell Ingram has always known she was different. Since she was a child, she's been able to feel and channel ancient powers from deep within the earth. When she met Jane Yellowrock, her entire life changed, and she was recruited into PsyLED—the Homeland Security division that polices paranormals. But now her newly formed unit is about to take on its toughest case yet.
A powerful senator barely survives an assassination attempt that leaves many others dead—and the house he was visiting burns to the ground. Invisible to security cameras, the assassin literally disappears, and Nell's team is called in. As they track a killer they know is more—or less—than human, they unravel a web of dark intrigue and malevolent motives that tests them to their limits and beyond.
---
What do you think about this review?
Comments
No comments posted.

Registered users may leave comments.
Log in or register now!