"What happens when a sexy stranger saves your life?"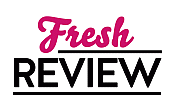 Reviewed by Patti Loveday
Posted March 7, 2018

Romance Military | Romance Suspense
The much anticipated third novel in the Rocky Mountain K9 Unit series by Katie Ruggle is titled SURVIVE THE NIGHT. This suspenseful romance novel starts off with a quick glimpse into Alice's current situation. She has been abused all her life and things are starting to take a turn for the worse. Soon she realizes that she must escape if she plans to make it out alive. What makes the plan almost impossible is the fact that her brother has always been involved in shady stuff and because of this she has a bodyguard assigned to her. He is not just a bodyguard but more like a prison guard.
Ruggle has written the perfect addition to the Rocky Mountain K9 Unit series with Alice needing to escape from abuse and having to escape to Colorado with Jules and Grace. SURVIVE THE NIGHT may be the third book in this series but there is more heart pounding suspense, thrilling action, heated drama, and intensely hot romance. Ruggle has written unexpected and extremely intense scenes that the characters must find a way to survive and work through. A story that is sure to have you on pins and needles up until the very end. All taking place in the beautiful and breathtaking small town in Colorado. Here everyone knows everything and secrets are hard to hide. Well that is until you have a sexy, muscular cop to protect you and your secrets!
SURVIVE THE NIGHT is not like the first two books because it takes on more action and drama that helps to make the steamy romance scenes even sweeter. Plus, you get to see more of a backstory from the mystery man that has helped these women disappear from their previous lives and into safety. This helps to mesh all three books of the series together and give the reader a better understanding of the overall story. While SURVIVE THE NIGHT is a sweet action-packed romance it still has all the fun and charming aspects that Katie Ruggle fans are sure to love.
SUMMARY
For the lost. The sick. The injured.
But when a hunted woman takes shelter in his arms, this gentle giant swears he'll do more than heal her battered spirit—he'll defend her with his life.
K9 Officer Otto Gunnersen always had a soft spot for anyone in need. As Monroe's very own Dr. Doolittle, he dedicates himself to rehabilitating the injured souls that cross his path—but for all his big heart, he's never been in love.
Until he meets Sarah Clifton's haunted eyes. Until he realizes he'll do anything to save her.
All Sarah wants is to escape a life caught between ambitious crime families, but there's no outrunning her past. Her power-mad brother would hunt her to the ends of the earth...but he'd never expect Sarah to fight back. With Otto and the whole of Monroe, Colorado by her side, Sarah's finally ready to face whatever comes her way.
It's time to take a stand.
---
What do you think about this review?
Comments
No comments posted.

Registered users may leave comments.
Log in or register now!