"A riveting Amish murder mystery!"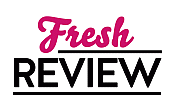 Reviewed by Viki Ferrell
Posted March 6, 2018

Mystery Amateur Sleuth | Inspirational Mystery | Amish
Bishop Henry Lapp is at the refreshment counter of the Colorado Ski Hi Rodeo when he hears a rifle shot. His only thought is of Emma, his soon to be wife. As he is running to find her, everyone else is running in the opposite direction. He glances into the arena and sees Jeremiah Schwartz lying on the ground. Jeremiah has come to Monte Vista to live with his grandmother, help her with the farm and try his hand at the local rodeos around the area. He\'s been done pretty well until now.
Naomi Miller has been seeing Jeremiah since he moved to town. They are both from Goshen, Indiana and have several friends from there in common. But Naomi has discovered that they have little else in common. Both are in their rumspringa, but Jeremiah has been running with the wrong crowd.
Several strange things happen in their Amish community over the next few days. The sheriff\'s investigation is coming up empty, and Henry and Emma do not want to get involved again in finding a killer. When Naomi and her best friend Katie Ann disappear, Henry and Emma go into action to do whatever they can to bring the girls back? Is their disappearance connected to Jeremiah\'s killer?
WHO THE BISHOP KNOWS is Vannetta Chapman\'s third installment of her The Amish Bishop Mysteries series. Henry and Emma have been involved in helping the local sheriff with two other murder investigations over the past couple of years. Henry has a special "gift" that has led them to solve these murders. Henry and Emma are strong, realistic characters who are leaders in their community. They are surrounded by a plethora of supporting characters, some Amish and some Englisch. These two groups have a good relationship and live and work in harmony in this small mid-western town. Ms. Chapman explores the grief and uncertainty that is a part of life. WHO THE BISHOP KNOWS is a story about family dynamics and our day to day struggles. Although this is the third book in this series, and many characters have already been introduced in the two previous books, Ms. Chapman lays out the background very well. You can just jump right in and enjoy a great Amish murder mystery!
SUMMARY
What You Don't See Might Hurt You
Every year, residents of the small Amish community in Monte Vista, Colorado, look forward to the Ski Hi Stampede, the state's oldest professional rodeo. The rodeo is always good, clean entertainment for the hardworking farmers of the San Luis Valley. But this year, the Stampede turns deadly for one Amish man. Did rodeo fans see an unfortunate accident? Or something more sinister?
Amish bishop Henry Lapp is known far and wide for his uncanny ability to draw and remember the smallest details of anything he's seen, skills that have served him well in past investigations. He was at the rodeo that day. The problem? He didn't see Jeremiah Schwartz's death.
With a murderer on the loose and members of his community being threatened, Henry must act fast. But can he solve a crime he didn't see? This time around, Henry will have to rely on his keen sense of human character and observation, skills he's honed in his role as bishop, if he hopes to crack the case.
Who the Bishop Knows is a story of accepting our talents, putting one another first, and trusting that God will care for His children.
---
What do you think about this review?
Comments
No comments posted.

Registered users may leave comments.
Log in or register now!