"Meteor showers, space debris and tsunamis ... of my!"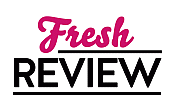 Reviewed by Viki Ferrell
Posted March 6, 2018

Dr. Lauren McKenna is on her way to meet her husband, Donovan Nash, in Monterey, California when a meteor shower riddles holes in the cockpit of their Gulfstream jet. One of their engines is also taken out by either a rogue meteor or possibly space debris. They drop altitude and limp into the Monterey airport on a wing and a prayer.
Donovan is at the Monterey Bay Aquarium awaiting the celebration of Eco-Watch's newest research ship, the Buckley. Eco-Watch is a private environmental research organization founded by Donovan. As he is on an observation deck of the aquarium, he witnesses a large meteor fall into the Pacific Ocean. Donovan knows right away what is about to happen. He sees the Buckley head out to sea, and, before he can adequately prepare, a tsunami is approaching Monterey.
Lauren is an earth science consultant to the Defense Intelligence Agency. She goes into research mode when their plane lands, because she fears the tragedy of what has happened could be devastating for the Monterey peninsula, as well as a good portion of California. Fires are already breaking out all around them from the meteors and space debris. Can she find a way to stop the fires and find Donovan?
SPEED THE DAWN is Philip Donlay's eighth Donovan Nash novel in this series. The book opens with riveting excitement and never stops. It is a fast-paced, frantic and wild roller coaster ride to the end. The chapters toggle back and forth with Lauren's quest to quench the fires and Donovan's quest to find his beloved mentor, William VanGelder, and get them both to safety. Lauren is the strong, intelligent and driven female heroin in this story. Donavan is always resilient and resourceful. They are surrounded by a collection of supporting characters who always add a fascinating twist to the storyline. Travel by boat, plane, helicopter and truck with them in Mr. Donlay's latest adventure thriller.
SUMMARY
In the style of Clive Cussler, best-selling author Philip Donlay climbs to a new height of terror in his 8th Donovan Nash thriller.
Hundreds of white-hot meteor fragments plunge toward Earth near Monterey Bay, California. Huge fires ignite the tinder-dry landscape and, as the sun sets, the power grid collapses and the fires grow, illuminating a nightmare created in hell itself. Donovan Nash realizes he is trapped.
Injured and growing desperate, his options dwindling, Donovan fights to keep himself and a small band of survivors alive until dawn, when they can make one last attempt to escape the inferno.
Meanwhile, Donovan's wife, Dr. Lauren McKenna, working with the Pentagon as well as the Forest Service, envisions a bold approach to stop the fire from spreading all the way to the Bay Area and the seven million residents living there. She's terrified that, if not executed perfectly, her plan could cause the death of thousands of people―including Donovan.
---
What do you think about this review?
Comments
No comments posted.

Registered users may leave comments.
Log in or register now!