"A PERIOD FICTION GETS AN EXCLAMATION POINT!"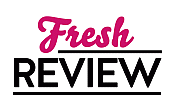 Reviewed by Patricia (Pat) Pascale
Posted March 3, 2018

Women's Fiction Historical | Historical
Singapore in 1941. Spoiled, socialite Lucy Stanhope throws the newspaper down in disgust. The news is filled with bombings, sinkings, and battles. So distressing! Better to think about a cold drink and what to wear to Raffles tonight. Which of the many handsome officers from the batch of new arrivals would she dance and flirt with and later make love? Her mother, Lady Amelia Fortescue and her lecherous step-father (number three), are entertaining Hollywood producer Mason Oliver. Oliver is returning to California to make another film and he gives Lucy his card saying, "Call me and I will make you a star."
How fortunate she has found Yoon Hai, the wealthy Chinese, ever dutiful son and heir to a huge rubber plant in Penang and backer in her step-fathers proposed financial enterprise. They have been meeting secretly for months but it is difficult to hide their affair from so many watchful people. It's exciting, but so very tricky.
Spending the afternoon at the Singapore Swimming Club, Lucy is drinking gin rickeys when an errant beach ball splashes her drink on her new bathing suit, ending under her lounge chair. A smiling fresh faced hunk, looking like he just stepped off the pages of a magazine, asks, "Are you ok?" He introduces himself as Corp. Michael McKeegan. Their banter is explosive and so is their attraction!
When her relationship with Hoon Hai is discovered, her step father sends her off to England on a ship that is torpedoed. She meets Michael aboard the ship and once again their attraction sizzles. Michael is sweet, funny, and perfect! It is impossible not to fall in love with him. He tells Lucy of his hopes and dreams for a cottage in the English countryside. Lucy tells him of hers to be a star in Hollywood. Their journey along with Bill, the 12-year-old delight that wants to return to his mother, who was separated from him when the bombings in London began, is pure delight.
Alix Rickloff is now my favorite author of historical fiction. THE WAY TO LONDON tops my list of 2017 favorites and I eagerly await more from this very gifted novelist. Lucy is a heroine who grows on you, as she grows to learn what love is and what will make her life happy. Bill and Lucy are kindred spirits that will touch your hearts, as they make you laugh and cry. For me, the happy ending for Michael and Lucy is the icing on the cake in a book that is pure joy. It sits on my shelf of precious books to be re- read. I loved it and so will you. Five stars, Ms. Rickloff!
SUMMARY
From the author of Secrets of Nanreath Hall comes this gripping, beautifully written historical fiction novel set during World War II—the unforgettable story of a young woman who must leave Singapore and forge a new life in England.
On the eve of Pearl Harbor, impetuous and overindulged, Lucy Stanhope, the granddaughter of an earl, is living a life of pampered luxury in Singapore until one reckless act will change her life forever.
Exiled to England to stay with an aunt she barely remembers, Lucy never dreamed that she would be one of the last people to escape Singapore before war engulfs the entire island, and that her parents would disappear in the devastating aftermath. Now grief stricken and all alone, she must cope with the realities of a grim, battle-weary England.
Then she meets Bill, a young evacuee sent to the country to escape the Blitz, and in a moment of weakness, Lucy agrees to help him find his mother in London. The unlikely runaways take off on a seemingly simple journey across the country, but her world becomes even more complicated when she is reunited with an invalided soldier she knew in Singapore.
Now Lucy will be forced to finally confront the choices she has made if she ever hopes to have the future she yearns for.
---
What do you think about this review?
Comments
No comments posted.

Registered users may leave comments.
Log in or register now!