"Do you believe in love and happy endings?"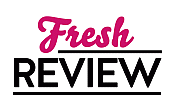 Reviewed by Patti Loveday
Posted February 27, 2018

Young Adult Fantasy | Young Adult
EVERLIFE is a remarkable novel that will make you believe in love and happy endings even in the times of darkness. I was wrapped up in the amazing love story from the beginning to the end. You will experience a wide range of emotions from crying one minute to laughing the next. EVERLIFE will take you through joy, sadness, love, hate, hope, despair, life and death. A true must read!
Showalter writes from the heart and pours everything into this fantastic story. The characters are very creative and well-developed. I enjoyed watching them develop and progress even more as I read along. EVERLIFE is a story about Ten trying to unite Troika and Myriad all while saving as many people as possible. Through lots of drama, hope, and love you will experience first-hand what is needed to survive.
The list of secondary characters are not just side characters in the story. They play a big part in the overall story helping to offer many surprises and delightful scenes. These scenes add a hopeful touch to the overall tone of the story. When reading you get a sense that Showalter has a unique writing style that indeed draws you in and makes you feel like you are in the middle of what's going on.
Incredibly written, EVERLIFE features unforgettable scenes and characters that a vividly lifelike. Page after page you will escape to another world with a story that is full of heart-pounding action and everlasting love. A breathtakingly beautiful story that will stick with you long after you finish reading. Overall, I thoroughly enjoyed reading this young adult fantasy novel. I highly recommend this novel and author to anyone who loves a different take on science fiction dystopia.
Learn more about Everlife
SUMMARY
In Book 3 of the New York Times bestselling author Gena Showalter\'s Everlife novels, war is heating up even as numbers-obsessed Tenley \"Ten\" Lockwood gives her all to stop the conflict and rebuild the bridge between the two realms of the afterworld. Action, betrayal and forbidden romance abound in this exciting conclusion to the trilogy.

Ten Lockwood lost the last battle, but the war between Troika and Myriad, the two realms of the Everlife, is far from over. Ten\'s secret bond with rival realm Laborer Killian Flynn may give her the strength to prevail...or may be the key to all of their undoing, as rulers make their final plays and trust becomes an afterthought. Ten has been given the crucial choice of which soul to bring back from Second-death to fight for Troika, but will she choose the person she wants most beside her, or the one the realm needs to triumph once and for all?

Nothing is certain--not Killian\'s love for her, not her own faith in herself...not even whether she can trust her realm-mates to have her back when the darkness of Myriad rises to come for them all. Don\'t miss the exhilarating and breathtaking conclusion as Ten evolves from cynic, to leader, to a true visionary able to inspire the world and help everyone build a new way of life forevermore.
---
What do you think about this review?
Comments
No comments posted.

Registered users may leave comments.
Log in or register now!