"ROMANCE LOVERS WILL LOVE THIS SECOND CHANCE STORY"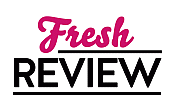 Reviewed by Patricia (Pat) Pascale
Posted February 25, 2018

Inspirational Romance | Romance Contemporary
SWEETBRIAR COTTAGE by Denise Hunter is a sweet, moving tale about love lost, lies, anger, forgiveness, and unconditional love. It is Josephine and Noah's story which will pull at your heartstrings. When Noah comes down off the mountain to pick up his mail at the Copper Creek Post Office, he is alarmed to see a letter from the IRS. Shocked they are disputing his single status claim that he filed himself. He and Josie have been divorced for 18 months. The IRS must have an error in their paper work. Just another example of government ineptitude, right? Wrong. After visiting his accountant and his lawyer, Noah discovers the divorce decree was never signed off by the Judge. He and Josie are still married. What a mess! He must straighten it out fast. Seeing Josie again is the hardest thing for him to do. Josie promises to get the proper signature and return the papers back to Noah.
Josephine is the beautiful owner of a barber shop in this small town in the Blue Ridge Mountains of Georgia. She is doing great with her business, trying to make a new life for herself after Noah asked her for a divorce. Hearing about the mix-up Josie immediately moves to right the wrong and will not let Noah down this time. She heads up to the mountain.
Denise Hunter deftly weaves the healing power of love with faith and conviction in a sweet and simple way. Anger, shame, and guilt was the norm for Josie's childhood. When her father lost a card game, he gave Josie as the prize to his older friend who raped and abused her. Her father never offered her any help and turned a blind eye to the happenings around her. A flawed heroine, Josie was mired in insecurity, fear, covering her flaws by being promiscuous with many men. She learned how to wield power over them and continued on this rocky road until she met, fell in love with, and married Noah.
Noah is a prince of a man. Thoughtful, giving, with strong faith, he is a hero to admire and love. However, when he found Josie cheating on him after they were wed, he asked her for a divorce. Broken hearted and disillusioned he moved to the mountain to try to forget his first true love.
The story switches by way of flashbacks from their first meeting to their current time frame. When Josie decides to bring the corrected documents up to Noah's secluded cabin, a surprise spring snow storm forces her to stay there with Noah. Alone, their anger toward each other erupts. They begin to mend the past and think about a possible future together forever. I enjoyed this read, their journey and rooted for them to find happiness. SWEETBRIAR COTTAGE is a Christian fiction that romance lovers will love, add to their collection, and await the next from author Denise Hunter. It is a winner!
SUMMARY
When Noah and Josephine Mitchell discover their divorce was never actually finalized, their lives are turned upside down.
Following his divorce, Noah gave up his dream job, settling at a remote horse ranch in the Blue Ridge Mountains of northern Georgia, putting much-needed distance between himself and the former love of his life. But then Noah gets a letter from the IRS claiming he and Josephine are still married. When he confronts Josephine for the first time in months, they discover that she missed the final step in filing the paperwork and they are, in fact, still married.
Josephine is no happier about the news than Noah. Maybe the failed marriage—and okay, the botched divorce—was her fault, but her heart was shattered right alongside his, more than he would ever believe. The sooner they put this marriage behind them, the better for both of their sakes.
But when Josephine delivers the final paperwork to his ranch, the two become stranded in his cottage during the worst spring snowstorm in a decade. Being trapped with Josephine is a test of Noah's endurance. He wrestles with resentment and an unmistakable pull to his wife—still beautiful, still brave, and still more intriguing than any woman he's ever known.
As they find themselves confronted with each other and their shared past, old wounds surface and tempers flare. But when they are forced out into the storm, they must rely on each other in a way they never have before. Josephine finally opens up about her tragic past, and Noah realizes she's never been loved unconditionally by anyone—including him. Will Noah accept the challenge to pursue Josephine's heart? And can she finally find the courage to trust Noah?
---
What do you think about this review?
Comments
1 comment posted.
Re: ROMANCE LOVERS WILL LOVE THIS SECOND CHANCE STORY

Second Chance are great and I like this twist. Thanks.
(Kathleen Bylsma 8:26pm March 2)
Registered users may leave comments.
Log in or register now!