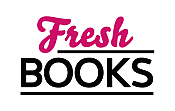 Yule Tidings -- Great Reads for December!
"Is true love worth risking everything you hold dear?"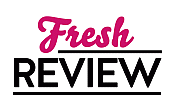 Reviewed by Monique Daoust
Posted February 20, 2018

If you are looking for fun and light entertainment, move on; A DREAM OF REDEMPTION is not for you. If you want a gripping and powerful story that will touch your very soul, read on. Clary Homeward became the man of business to Marisa, the wife of Maitland Spencer, the Duke of Lyttleton when they met under unusual circumstances. Clary has clawed his way out of the gutter and will do anything to preserve what he has gained. Marisa oversees orphanages and has recently acquired one in Southwark that needs looking after. Clary was supposed to go along with Marisa, but when she finds herself unable to, her sister Helen offers to go in her stead. Helen is not a social butterfly, her beauty has not attracted anyone she deems suitable, and besides, she has decided she will only marry for love. She is not vain, but she is astonished that Clary seems unaffected by her while every other man is, and this makes Clary the most intriguing man she has ever met. Helen, like every woman who lays her eyes on the divinely handsome Clary, sees her chance to get better acquainted with the enigmatic man. Clary had dreamed of Helen since the first time he saw her five years before when he was at his lowest. But she is the daughter of a marquis, he a lowly commoner, and he has secrets that he wants no one to discover. If only they belonged in the same world, if only things were different.
Even though A DREAM OF REDEMPTION is the eight instalment in The Disgraced Lords, series, it stands perfectly on its own. A DREAM OF REDEMPTION is an intense and extremely compelling story where the intrigue and the romance are intrinsically linked in an airtight plot, flawlessly paced, and where nothing is left to chance. Ms. Evans' descriptions of the reality of the downtrodden and the oppressive atmosphere come crashing down on the reader as much as they do on Helen. She has been sheltered from the lower classes, and seeing the squalor comes as a life-altering revelation. I was completely mesmerized from the start, and I devoured A DREAM OF REDEMPTION in one sitting because I could not imagine how this romance that seemed doomed from the start could ever have a happy ending. And Bronwen Evans could not have done it any better.
A DREAM OF REDEMPTION presents a vivid portrait of the chasm that separated the classes and this is what Helen and Clary must face, but exponentially so because of his past, which is horrifying. Clary and Helen have impossible choices to ponder, and the growth they experience is immense; they have to be honest with themselves, they know that whatever they choose will not be easy, that they could lose everything they hold dear, but is their love strong enough to warrant such sacrifices? Around halfway, there was a revelation that made my blood run cold, and I was filled with dread at the consequences.
The writing is exquisite; the dialogues flow effortlessly; there are no misunderstandings, no miscommunication and the conversations are meaningful, and the vibrant descriptions bring every emotion to the surface. Helen knows she loves Clary, she also knows their chances of being together are almost nil, yet she analyzes the situation like a general: to win the war, one must win it one battle at a time. And try as she might bring Clary to see things her way, Helen had to debate if she is ready to fight and overcome the insurmountable and inevitable obstacles. I have seldom seen this type of story done with such care and intelligence. A truly unforgettable love story by Bronwen Evans, who seems to surpass herself with every book she writes.
SUMMARY
A forbidden love and a chilling mystery tease the senses in this sensuous historical romance from the USA Today bestselling author of A Kiss of Lies and A Love to Remember.
Bookish and independent Lady Helen Hawkestone is expected to marry well. But, having grown up with warring parents, the institution holds little appeal. The trick, she realizes, is to marry for love—a task that's easier said than done. Only while Helen is raising funds for her do-gooder sister's orphanage does she meet a man who arouses her curiosity. Lowborn and yet so dignified that Helen can't help but try to elicit a response, Clary Homeward is an enigma—a heart-stopping, body-stirring, forget-her-social-upbringing enigma.
A single offense against a noblewoman such as Lady Helen would ruin a man like Clary. Her sister, Marisa, rescued him from hellish poverty and employs him with her charity work. Try as he might to push her away, Helen tempts him to want things he could never have. But when girls from the orphanage start disappearing, destined for a grim fate Clary knows all too well, Helen insists on helping. And soon Clary wonders whether something more were not just possible but inevitable—even right.
---
What do you think about this review?
Comments
2 comments posted.
Re: Is true love worth risking everything you hold dear?

Magnificent and intriguing article. Extraordinary things you've generally imparted to us. Much appreciated. Simply keep making this kind out of post. selenium pills
(Jack Statham 6:14pm July 15)
Many people living in Miami at the time, pronounced the name "Miama" key west tours from orlando
(Jack Statham 6:38am August 11)
Registered users may leave comments.
Log in or register now!