"...a missing nanny, a dead stranger, and a very hungry baby."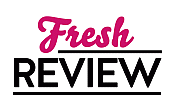 Reviewed by Shellie Surles
Posted February 15, 2018

Charlaine Harris can't seem to write a bad book. SLEEP LIKE A BABY is another excellent example. Aurora is back and very pregnant. After delivering her beautiful daughter Sophie, she is thrown into the world of loving a child. Experiencing the kind of love only a parent can know. Of course, being Aurora, life is never just simple motherhood.
Her husband, Robin Crusoe, goes on a business trip leaving Aurora with Sophie, her brother, and a nanny, Virginia, to help. The day Robin leaves, Aurora comes down with a full blown case of the flu. Virginia is a life saver until Aurora wakes up to a screaming baby and can't find Virginia anywhere. If a missing nanny isn't bad enough, what Aurora does find is a body in the back yard. Now with a horrible case of the flu, Aurora must deal with a missing nanny, a dead stranger, and a very hungry baby.
Aurora and Robin are a wonderful couple, along with her brother and new baby Sophie, you have a family that you love and want to follow. It sure helps keep the story exciting, that if there is trouble anywhere then it will involve Aurora or those close to her.
Aurora and Robin look into the case, even as the police investigation progresses. They are practical and talk though things in a manner that insures the readers can feel their process working.
As I said, Charlaine Harris can not write a bad book. She has the most wonderful characters written. You become part of their lives and love their town. You want to go over, share a cup of tea with Aurora and read Robin's latest novel. I'm so glad the Aurora Teagarden series is still going strong. I can't wait to see what kind of trouble she will get into next.
SUMMARY
In Sleep Like a Baby, the latest installment of the #1 New York Times Bestselling Charlaine Harris's Aurora Teagarden series, Robin and Aurora have finally begun their adventure in parenting. With newborn Sophie proving to be quite a handful, Roe's mother pays for a partially trained nurse, Virginia Mitchell, to come help the new parents for a few weeks. Virginia proves to be especially helpful when Robin has to leave town for work and Roe is struck with a bad case of the flu.
One particularly stormy night, Roe wakes to hear her daughter crying and Virginia nowhere to be found. Roe's brother Philip helps her search the house and they happen upon a body outside… but it isn't Virginia's. Now, not only does she have a newborn to care for and a vulnerable new marriage to nurture, Roe also has to contend with a new puzzle -- who is this mystery woman dead in their backyard, and what happened to Virginia? This heart- pounding and exciting next installment of the Aurora Teagarden series will leave fans happy and hungry for more.
---
What do you think about this review?
Comments
No comments posted.

Registered users may leave comments.
Log in or register now!