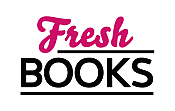 New Year, New Books!
"Entertaining, enthralling, and ultimately one of the most inspiring books I have ever read"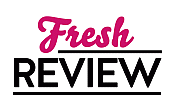 Reviewed by Monique Daoust
Posted February 11, 2018

Sylvie and Dan Winter lead a comfortable, safe, and pleasant life. They have good jobs, a nice little house, two lovely five year-old daughters. Altogether, it has been a good ten years, but when they go for a medical exam for their health insurance, the thought of being married to each other for possibly sixty eight more years leaves Sylvie crestfallen. Forever suddenly seems a very, very long time. Maybe if they surprised each other once in a while ...
In her delightful MY NOT SO PERFECT LIFE Sophie Kinsella had examined the subject of what makes life perfect from another angle; Katie Brenner wanted a perfect life, while Dan and Sylvie live it, or as close to ideal as married life can be. But how to maintain marital bliss, where does one go from there? When you think of it, it can be frightening: how can one possibly love another forever? SURPRISE ME poses many questions: how well do we know our spouse? Does the fact that we finish each other's sentences mean that we have access to the other's thoughts? Is worry-free coupledom for real, or is it because some things are swept under the rug; or could it be simply laziness? Is it easier to let the status quo be, if there's nothing fundamentally wrong? Will shake things up make a marriage more interesting in the long run? And the latter in itself can be a minefield.
SURPRISE ME has the sort of premise for funny things to happen, which do, but SURPRISE ME is so much more than that; the incomparable Sophie Kinsella outdid herself like never before. SURPRISE ME starts up fun and frothy, but soon Sylvie has to forgo the surprises to enliven her marriage, because life has a way of supplying them. SURPRISE ME is an absorbing character study told in Sylvie's voice, and Ms. Kinsella has mastered her patented conversational tone to a point where the experience transcends reading. Sylvie's voice resonated in my head, we became one for the duration of SURPRISE ME; I became entirely immersed in her life, without judging.
The cast of characters is superb, and perhaps more subdued than what we are used to from the author. Sylvie's widowed mother, Margaret Lowe, is a marvel of complexity; I never quite knew what to expect from her. Sylvie's recently deceased father Marcus, whose presence permeates every facet of Sylvie and Dan's life. The Winters' neighbor retired Professor Russell is such a marvelous character, that even though brief, his presence was most significant. He had me tearing up more about what was implied in his conversation with Sylvie than what was actually said. There was also Sylvie's boss, Mrs. Kendrick, whose attempts at becoming tech-savvy were often hilarious.
I recently discovered that Women's Fiction is not a genre with which I am particularly comfortable, however SURPRISE ME does not belong to this category; I found it beyond amazing, and besides having more twists and turns than most thrillers, SURPRISE ME had me re-evaluate my own life. Ms. Kinsella has been a go-to author for me ever since I discovered her work, and now I must say, Sophie Kinsella can SURPRISE ME any day!
SUMMARY
From #1 New York Times bestselling author Sophie Kinsella comes a witty and emotionally-charged novel that delves into the heart of a marriage—and how those we love and know best can sometimes surprise us the most.

After being together for ten years, Sylvie and Dan have a comfortable home, fulfilling jobs, beautiful twin girls, and communicate so seamlessly, they finish each other's sentences. They have a happy marriage and believe they know everything there is to know about each other. Until it's casually mentioned to them that they could be together for another sixty-eight years…and panic sets in.

They decide to bring surprises into their marriage to keep it fresh and fun. But in their pursuit to execute Project Surprise Me—from unexpected gifts to restaurant dates to photo shoots—mishaps arise with disastrous and comical results. Gradually, the surprises turn to shocking truths. And when a scandal from the past is uncovered, they begin to wonder if they ever really knew each other after all.

With a colorful, eccentric cast of characters, razor-sharp observations, and her signature wit and charm, Sophie Kinsella presents a humorous, yet moving portrait of a marriage—its intricacies, comforts, and complications. Surprise Me reveals that there are often hidden layers of a close relationship yet to be discovered.
---
What do you think about this review?
Comments
No comments posted.

Registered users may leave comments.
Log in or register now!