"Last Volume of Well-Beloved Series Satisfies"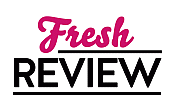 Reviewed by Diana Troldahl
Posted February 7, 2018

I felt a wave of mixed emotions as I opened the cover of THE PAINTED QUEEN. I knew it was the very last time I would be reading a new Amelia Peabody mystery, and yet I was so very grateful to hold it in my hands. I knew Barbara Mertz, aka Elizabeth Peters, had been working on a book when she died but didn't realize until recently that Joan Hess had taken on the gargantuan task of finishing it.
THE PAINTED QUEEN is set in 1912, and falls in timeline between THE FALCON AT THE PORTAL and HE SHALL THUNDER IN THE SKY. It is set in one of my favorite time periods within the span of the series, after Ramses is grown but before his marriage to Nefret. As is to be expected, it is not exactly as Peters might have written in, but is supremely enjoyable nonetheless. An occasional turn of phrase of a well-loved character seems slightly out of sync compared to how the character spoke in other volumes, for example, but nothing that detracts from the flow of narrative and action.
Considering Joan Hess's long-standing friendship with Peters, I doubt they could have found anyone better to tackle the outline and notes she left. Hess battled through personal health challenges to complete THE PAINTED QUEEN, and I can't be anything but grateful to have the series completed by someone who loves it as much as Amelia's other fans.
I mourn the end of the series; I really doubt anyone can add to the body of work with the same verve and spirit Elizabeth Peters brought to it. I sincerely thank her family, and especially Joan Hess for bringing us this final tribute to a woman who helped inspire many other writers to bring forward their own strong female characters for us to love. Whenever I read a book where a main female character reaches for a sturdy umbrella, I wonder if I have found another fan of Amelia.
SUMMARY
Egypt, 1912—Amelia Peabody and her dashing archeologist husband, Radcliffe Emerson, are once again in danger as they search for a priceless, stolen bust of legendary Queen Nefertiti and Amelia finds herself the target of assassins in this long-awaited, eagerly anticipated final installment of Elizabeth Peters' bestselling, beloved mystery series.
Arriving in Cairo for another thrilling excavation season, Amelia is relaxing in a well-earned bubble bath in her elegant hotel suite in Cairo, when a man with knife protruding from his back staggers into the bath chamber and utters a single word—"Murder"—before collapsing on the tiled floor, dead. Among the few possessions he carried was a sheet of paper with Amelia's name and room number, and a curious piece of pasteboard the size of a calling card bearing one word: "Judas." Most peculiarly, the stranger was wearing a gold-rimmed monocle in his left eye.
It quickly becomes apparent that someone saved Amelia from a would-be assassin—someone who is keeping a careful eye on the intrepid Englishwoman. Discovering a terse note clearly meant for Emerson—Where were you?"—pushed under their door, there can be only one answer: the brilliant master of disguise, Sethos.
But neither assassins nor the Genius of Crime will deter Amelia as she and Emerson head to the excavation site at Amarna, where they will witness the discovery of one of the most precious Egyptian artifacts: the iconic Nefertiti bust. In 1345 B.C. the sculptor Thutmose crafted the piece in tribute to the great beauty of this queen who was also the chief consort of Pharaoh Akhenaten and stepmother to King Tutankhamun.
For Amelia, this excavation season will prove to be unforgettable. Throughout her journey, a parade of men in monocles will die under suspicious circumstances, fascinating new relics will be unearthed, a diabolical mystery will be solved, and a brilliant criminal will offer his final challenge . . . and perhaps be unmasked at last.
---
What do you think about this review?
Comments
No comments posted.

Registered users may leave comments.
Log in or register now!