"Mission accomplished: THE BASTARD'S BARGAIN is everything I wished for!"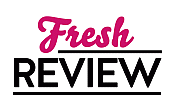 Reviewed by Monique Daoust
Posted February 2, 2018

It was four in the morning, and in spite of her drinking and smoking weed, Keira O'Malley was unable to sleep. Her brother Aiden, the head of the Boston crime family, is on his way to New York for a business meeting, and it's precisely why Keira chose this moment to ring Dmitri Romanov to come and get her. Might as well get this arranged marriage out of the way before Aiden stops it. Keira marrying Dmitri will secure the peace between the families, which appears crucial in view of the Eldridges' nefarious intents.
It's been a very long time since I've waited for a character's story with such trepidation. Dmitri Romanov is a character of such magnitude and charisma that it startled me how much I loved him right from the start. I should have hated Dmitri as much as the O'Malleys did, yet he held me spellbound from the beginning. This is why it was easy to understand why Keira was inexplicably drawn to him, and I think that for the first time I could relate to someone for falling for such a really very, very bad boy, because Dmitri is irresistible but oh so dangerous! What I enjoyed best of all is that Ms. Robert didn't change anything about Keira and Dmitri.
For anyone who has followed The O'Malleys, it was only a matter of time before these two got together because the sexual attraction was off the charts from their first encounter. The blistering sex scenes in THE BASTARD'S BARGAIN are the culmination of the tantalizing glimpses we had had before! The sex scenes are raw, wild, and frenzied, and exactly what I expected from this couple. The "business" side of their marriage, in a strange way, makes their bond stronger, and also provides room to grow for the characters, and character development is spectacular and logical. The author deals realistically with Keira's addiction issues, as well as the way Keira handles her new challenges. THE BASTARD'S BARGAIN can stand alone, at least plot-wise as all the information needed is supplied by the author. However, I feel the full impact of the attraction between Keira and Dmitri can only be appreciated after having read the previous installments because it had me enthralled and always wanting for more.
THE BASTARD'S BARGAIN might be the best book in this outstanding series, and considering how much I was craving Dmitri and Keira's story, Katee Robert accomplished the impossible: THE BASTARD'S BARGAIN was well worth the wait, and this says it all!
SUMMARY
Married to the enemy
When Keira O'Malley was a child, she used to picture her perfect wedding. The flowers. The dress. Her husband. But nothing could have prepared her for saying "I do" to Dmitri Romanov-cold, domineering, and always one step ahead of everyone else in the ever-shifting power plays of New York City. She agreed to his bargain to secure peace for her family, and she may want the bastard more than she'd ever admit, but she'll be damned if she'll make this marriage easy for him.
Dmitri knows better than to underestimate Keira for one second. Molten desire smolders between them, a dangerous addiction neither can resist. But his enemies are already on the move, and he needs every ounce of his legendary focus and control to keep them alive. Keira could just be his secret weapon-if she doesn't bring him to his knees first.
---
What do you think about this review?
Comments
2 comments posted.
Re: Mission accomplished: THE BASTARD'S BARGAIN is everything I wished for!

Keep doing awesome read few posts on this site and I imagine that your online journal is exceptionally fascinating and has sets of phenomenal data. selenium pills
(Jack Statham 6:14pm July 15)
Obviously these were a different breed of people during that time in our history miami to key west shuttle
(Jack Statham 5:27am August 1)
Registered users may leave comments.
Log in or register now!