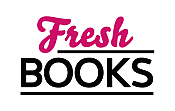 New Year, New Books!
"A very cinematic slasher-type thriller"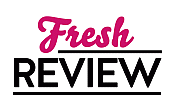 Reviewed by Monique Daoust
Posted February 1, 2018

Thriller Psychological | Suspense
Fourteen years later, another name, another country, but the nightmares remain, and the paranoia never completely subside. Back in England where she was born, fourteen year-old Alice was s stabbed and nearly killed by the Glassin sisters. Alice's father was the author of a violent and popular graphic novel series, "Mister Tender", where people could get their wishes fulfilled if they did what Mister Tender asked them to do. The Glassin twins maintained that Mister Tender, a fictional character, told them to stab Alice.
When it comes to thrillers, I always read the blurb carefully, as they come in many forms. I expected MISTER TENDER'S GIRL to belong to the psychological thriller genre, and unfortunately for me, it's more akin to slasher movies than anything else, which I avoid like the plague. I struggled from the onset with the writing style, and I know it's a question of taste, still the clipped, choppy sentences didn't draw me in, although I got used to it after a while, and it improved in places thereafter. Told from Alice's point of view, the style corresponds to Alice's persona: raw, and unpolished, while vivid descriptions tended to focus either on trivial matters, but mostly on gory stuff. I am not a health professional, but I could not understand Alice: she is somewhat paranoid, aggressive, easy to provoke, and mostly keeps to herself, yet she owns and works in a coffee shop, attends a gym, and has a male tenant; it just didn't seem logical to me.
When Alice receives a parcel that upsets her because it refers to her London past, does she do the sensible thing and go to the police? Of course not. While Alice's past is not pristine, it would have been possible to turn the situation to her advantage, especially when another unpleasant event from her more recent past surfaces. But then again with her volatile temper, she probably would have antagonized the police officers. How could the police have helped, Alice surmised. Apart from preventing the murders and mayhem that would follow, the bloody mess, literally and figuratively, that Alice gets herself -- and others - into. I did not feel that in order to take back her life, Alice needed to act like a vigilante, because there were other, more rational, ways to deal with the situation. I did not like Alice, I never sympathized with her, and although I was ever so slightly curious about her eventual fate, I was not overly concerned because I figured that, whatever happened to her, she had it coming; it's never a good thing when you wish the main protagonist a swift death. It turns out, Alice really was MISTER TENDER'S GIRL after all. I did not like the overall message the book delivered, and while ever the optimist, I hoped for a satisfactory ending, there again, I was sorely disappointed.
If don't mind blood and gore, and you enjoy the way heroines behave in slasher-type movies, you will love MISTER TENDER'S GIRL, but it was definitely not a book for me
SUMMARY
At fourteen, Alice Hill was viciously attacked by two of her classmates and left to die. The teens claim she was a sacrifice for a man called Mister Tender, but that could never be true: Mister Tender doesn't exist. His sinister character is pop-culture fiction, nothing more.
Over a decade later, Alice has changed her name and is trying to heal. But someone is watching her. They know more about Alice than any stranger: her scars, her fears, and the secrets she keeps locked away. She can try to escape her past, but he is never far behind.
Addictive and chillingly surprising, this ripped-from- the-headlines thriller will have you transfixed until the very last page.
---
What do you think about this review?
Comments
3 comments posted.
Re: A very cinematic slasher-type thriller

A debt of gratitude is in order for setting aside an ideal opportunity to talk about this, I feel emphatically about it and adoration adapting more on this subject. iodine deficiency
(Jack Statham 6:14pm July 15)
You can enjoy a round of golf in the cosmopolitan city of Naples; you can dsome canoeing through the waterways of Sarasota; you can fish at Fort Myers Beach or feast on the delicious seafood in Tarpon Springs miami to key west shuttle
(Jack Statham 6:40am July 31)
A debt of gratitude is in order for setting aside an ideal opportunity to talk about this, I feel emphatically about it and adoration adapting more on this subject. busty escorts in london
(Jack Statham 5:52am August 4)
Registered users may leave comments.
Log in or register now!