"Every killer has a choice; what will be his?"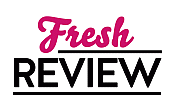 Reviewed by Teresa Cross
Posted February 1, 2018

What do you call it when you have to kill someone to save the person you love? KILLER CHOICE written by Tom Hunt has the main character facing that decision. An emotional rollercoaster, this suspense thriller will snag you into the deep parts of its pages without any escape until the end. You can't put this one down with a storyline like this.
Gary Foster's wife is pregnant with their first child after years of trying. Everything in their life couldn't be better. With a successful business, he opened with his brother on top of his wife expecting he soon gets a call that changes everything, as he knows it. His wife is diagnosed with an inoperable brain tumor. However, experimental treatment could save her life, but there is the problem of having the money to pay for it. Then he receives an option from a stranger. He offers him money for his wife's treatment, and all he has to do is kill someone. Gary is left with a choice that could cost him his wife's life, or that of a stranger.
KILLER CHOICE written by Tom Hunt has some shockers through out the novel; those I can't believe that just happened! It is suspense like these that have me up thinking about the book long after I finish it. I highly recommend this one to anyone who loves thrillers and suspense. You may even be surprised how it ends. Let KILLER CHOICE be your next choice to read.
SUMMARY
"Terrific…full of shocks and twists you won't see coming--unputdownable and highly recommended!"—Lee Child, #1 New York Times bestselling author
The electrifying debut thriller that asks the question: To save the one you love, is there any price you wouldn't pay?
His wife is sick.
He needs $200,000 to save her.
A mysterious man offers to give him the money with just one catch: He has to murder someone to get it.
Gary Foster's life is finally heading in the right direction. After years of trying, his wife, Beth, is pregnant, and he recently opened a business with his brother. But one phone call changes everything....
After collapsing suddenly, Beth has been rushed to the hospital. Tests reveal a devastating diagnosis: an inoperable brain tumor. Their only hope is an expensive experimental treatment available abroad, with a cost that's out of their reach. And Beth's time is running out....
Then a strange man approaches Gary and offers the money he needs, on one condition: that he kill someone, no questions asked. End one life to save another.
In this nail-biting debut novel of domestic suspense, one man makes a choice that forces him to confront the darkest reaches of his soul and betray those closest to him. As he's swept up in a nightmare of escalating violence, he must question his own morality—and determine just how far he's willing to go to save the woman he loves.
---
What do you think about this review?
Comments
1 comment posted.
Re: Every killer has a choice; what will be his?

Holy Cow! This sounds SO good! Thanks.
(Kathleen Bylsma 6:58pm February 4)
Registered users may leave comments.
Log in or register now!