"Hockey romance melts the ice!"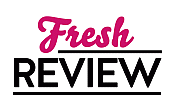 Reviewed by Patricia (Pat) Pascale
Posted January 31, 2018

Romance Sports | Romance Contemporary
Alexis Kowalsky has won the hottest (and sleaziest) television reality hit show, GETTIN' HITCHED. The "Winner" is all dressed up in her tacky, overdone wedding attire almost ready to walk down the aisle of the fashionable Fairmont Hotel. At the end of the aisle waiting for her is hubby-to-be: Peter Dalton. Lexie is re-thinking her crazy decision to be on the show, knows she does not love Peter, does not want to marry him, and needs to escape fast. How did she ever get herself into this mess? She thought the show would bring free publicity for her online custom pet apparel shop, Yum Yum's closet. Time to become a runaway bride! With the help of her BFF, Marie, Lexie is off and running down the waterfront dock in the sparkling 5-inch stilettos to board the waiting chartered seaplane. Falling into the plane amidst the tons of tulle, Lexie lands at the very large feet of a man. When she can see his face he is gorgeous! Tall, dark, handsome with the most beautiful green eyes she has ever seen, he is laughing at her arrival. Introducing: Sean Knox.
Sean Knox has recently been traded to the Seattle Chinook Hockey Team, and Lexi's dad, John "the wall," a hockey great is the head coach. Sean is single and not looking for any long-term commitment. His only living family is Geraldine, his mother, who he tries to stay as far apart from as possible. She is a hypochondriac, who constantly calls him with her "near deaths" and mysterious illnesses. He is en route to Sandspit to visit her and try to calm yet another of her on- going "killer" infections. He recognizes Lexie from the TV show but only is impressed by her long legs and large breasts almost falling out of her lavish wedding dress. Their time together upon arrival in Sandspit is the beginning of an impossible relationship, or is it?
Rachel Gibson spins a sports romance that is a delicious delight. Sean Knox the sexy hockey star will steal your heart. So will the adorable Yum Yum' the Chinese Crested pet that will have you howling with the descriptions of her couturier attire. She charms all the hunky men who try to ignore her especially John Kowalsky. Lexie is an animal rights advocate and her love for her beloved dog is heartwarming. The setting for THE ART OF RUNNING IN HEELS is Seattle and Sandspit, British Columbia. (Sandspit truly exists!) Both John and Georgeanne Kowalsky are reminded of how they met in a way similar to that of Lexie and Sean, and are watching closely from the sidelines. What a sweet journey for Lexie and Sean as they sidestep so many obstacles along the way. In the end, true love evolves, dreams come true. Sean tells Lexie, "Walk with me, and we will figure out where we're going later." The three of them, Yum Yum on a leash held by Sean and Lexie head into their future together. Sweet, funny, so romantic. I loved it!
SUMMARY
Running in five-inch stilettos is an art form
Leaving your fiancé at the altar on live television is a disaster. Lexie Kowalsky thought she was ready to get married in front of millions of people, but at the last minute she fled the set of television's hottest reality show, Gettin' Hitched. Wearing a poofy white dress and a pair of five-inch sparkly shoes, Lexie hopped a float plane for Sandspit, Canada. She figured no one would find her there. But she was wrong.
Sharing her flight was the Seattle Chinooks biggest star, Sean Knox. Lexie wasn't just a reality-show runaway, she was his pain in the butt coach's daughter. She was chaos and temptation and definitely off limits, but getting her luscious body out of that wedding gown, he couldn't resist getting her in his bed for one amazing night.
Then a photo of Sean and Lexi breaks the internet—and suddenly they're both swept up in a crazy plan to spin the whole story. But you can't run from love—
---
What do you think about this review?
Comments
1 comment posted.
Re: Hockey romance melts the ice!

Good review and Love this series!Thanks!
(Kathleen Bylsma 3:31pm February 6, 2018)
Registered users may leave comments.
Log in or register now!