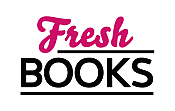 New Year, New Books!
"A heroine only Beverly Jenkins could write!"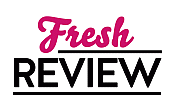 Reviewed by Monique Daoust
Posted January 31, 2018

Romance Historical | Multicultural African-American
Her thirst for adventure saw Regan Carmichael on her way to Paradise in Wyoming Territory as a mail-order bride to Doctor Colton Lee. On the last stretch of the stagecoach trip, Regan alone with the driver and the guard, outlaws attack them. Never one to shy away from danger, Regan takes her Winchester and shoots: one outlaw is dead, another injured. Now it's only Regan and the guard, when another group of men approaches their vehicle; and again, Regan shoots ... and hits her intended in the shoulder. Colt is not amused, and he seriously reconsiders marrying again, but his six-year-old daughter Anna needs a mother, and that's all Regan will be. Regan's hopes to make this unorthodox union work are dashed, and the good doctor is the most handsome man she has ever met.
Beverly Jenkins comes out all guns blazing in the final book of this trilogy as the fabulous chapter one sets the tone for another exciting novel set in the American West. While TEMPEST stands perfectly on its own, some details pertaining to Regan's family might escape the reader who hasn't read the two previous installments. Regan is a supremely appealing character: strong, independent, unconventional, big-hearted, and honest to a fault. Somehow, I didn't feel Colt quite measured up: he's a good man, hard-working, and adores his daughter. I think my impression was tinged by how he acted at the beginning of their marriage; while I know his behavior towards his wife was perfectly acceptable in 1885, it made me a tad uncomfortable; I didn't quite possess Regan's magnanimity. I was also a bit confused, and this was probably because of my own preconceptions, but I had assumed that the townsfolk of Paradise were mainly African-Americans, when in fact it was the opposite. I think it was the lack of discrimination that threw me off, (happily) strange to say, that people of Color were integrated into the community; however, when racism showed its ugly head, it was shocking.
TEMPEST is a passionate romance, but it also an enlightening book, as Ms. Jenkins educates us as well, weaving history and fiction seamlessly, highlighted by vivid descriptions. The characters are exquisitely drawn, and I adored Regan, but also the marvelous Spring, Colt's sister. I hope that Ms. Jenkins will find a way to write Spring's story because she is almost as fabulous as Regan. Colt's grandfather Ben, and great-aunt Minnie were also frighteningly realistic. Little Anna is one of the best-written children I have read in the context of a romance: she is an essential part of the story; she is genuinely charming.
Some scenes in TEMPEST will remain etched in my memory: the regal Regan enchanting effortlessly the whole town; her first encounter with her horse Star, and all those everyday details that take a story from black and white to vibrant Technicolor. Yet again, Beverly Jenkins has written an extraordinary novel; so what's new!?!
Learn more about Tempest
SUMMARY
From USA Today Bestselling Author Beverly Jenkins comes a new novel in a mesmerizing series set in the Old West, where an arranged marriage becomes a grand passion . . .
What kind of mail-order bride greets her intended with a bullet instead of a kiss? One like Regan Carmichael—an independent spirit equally at home in denims and dresses. Shooting Dr. Colton Lee in the shoulder is an honest error, but soon Regan wonders if her entire plan to marry a man she's never met is a mistake. Colton, who buried his heart along with his first wife, insists he only wants someone to care for his daughter. Yet Regan is drawn to the unmistakable desire in his gaze.
Regan's far from the docile bride Colton was expecting. Still, few women would brave the wilds of Wyoming Territory for an uncertain future with a widower and his child. The thought of having a bold, forthright woman like Regan in his life—and in his arms—begins to inspire a new dream. And despite his family's disapproval and an unseen enemy, he'll risk all to make this match a real union of body and soul.
---
What do you think about this review?
Comments
No comments posted.

Registered users may leave comments.
Log in or register now!