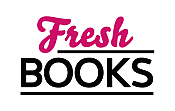 July's summer reads
"An easy romance and a stupefying suspense!"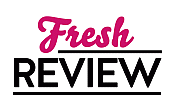 Reviewed by Monique Daoust
Posted January 31, 2018

The four Buchanan brothers, Rory, Niels, Alick, and Geordie, agreed to travel to Drummond to pacify their sister Saidh. Saidh had not received a reply from her friend Lady Edith Drummond in the past few weeks, and as Edith had not been feeling well, Saidh is worried, and rightly so, as much had happened since Saidh had last heard from her friend. When the Buchanans reach Drummond, Rory -- the healer -- confirms that Edith was slowly being poisoned. Unlike most of her family, at least Edith is still alive, while her brother Brodie, the new Laird, and his wife Lady Victoria have fled. The eternal protector that he is, Neils will watch over Edith while Rory seeks a cure. Niels begins to suspect that even more is afoul, and his doubts prove corroborated when more murders occur.
The Buchanans' saga continues as the oh-so swoon-worthy Niels takes the stage, while he becomes entangled with a fierce and extremely clever young lady; Edith is a fabulous creation. In spite of all the murders, SURRENDER TO THE HIGHLANDER unfolds in the bucolic Scottish Highlands, and the tone is subdued. Lynsay Sands' knowledge of medieval history pays off in a big way as day-to-day activities, and the interior of the Drummond castle come to life before our very eyes. Some perceptions of the workings of the human body viewed through the characters' eyes are also in a couple of cases hilarious. The story's slower pace enables Ms. Sands to convincingly craft the romance between Niels and Edith, while the mystery slowly builds and the bodies pile up. Someone wants Edith dead, and they will stop at nothing. I believe that SURRENDER TO THE HIGHLANDER is the most intricate suspense the author has ever written: first, it looks so obvious, I thought not much would happen, but then it became so complex, that I feared it might become too convoluted, but no; Ms. Sands knew precisely where she was going, and she had me entirely mystified.
Besides the sweet romance, there is a lovely little boy, a huge deerhound -- and I suspect the author wrote from her personal experience with such a similar gentle giant because I'm not sure if one could make that up! With SURRENDER TO THE HIGHLANDER, Lynsay Sands demonstrates again that you're never quite sure what to expect, but you know it will bring thrills and all sorts of delightful romantic moments!
SUMMARY
In New York Times bestselling author Lynsay Sands' captivating romance, a lass targeted by an unknown foe is saved—and seduced—by a bold Highlander
Edith Drummond owes her life to Niels Buchanan and his brothers. Waking after an illness to a castle overrun by rugged Highlanders is disconcerting, but so is learning that she's slowly being poisoned. Niels insists on staying by her side, and Edith soon discovers that even more dangerous is her wild attraction to the fierce warrior.
Niels has never met a more courageous—or enticing—woman than Lady Edith. The idea of such a bonny lass being forced to enter a nunnery is more than any red-blooded Scotsman could bear. He'll gladly marry her himself. But while sweeping her off her feet is easy, it'll take all his skill to defeat her family's relentless enemies, and convince her to surrender to his sweet embrace. . . .
---
What do you think about this review?
Comments
No comments posted.

Registered users may leave comments.
Log in or register now!