"One suicide can open up a Pandora's Box of possible murders and secrets"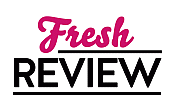 Reviewed by Svetlana Libenson
Posted January 31, 2018

One single phone call is all it took to change Lena Polyanskaya's life: the call came from her friend Olga Sinitsyna regarding her younger brother Mitya who has recently died, and his death has been ruled a suicide, and he also is thought of like a drug user. To those who know Mitya very well, the conclusions don't add up: Mitya is not a drug user, and what reason could he have for committing suicide, unless something darker and more sinister is at play?
Desiring to have Mitya's name cleared, Lena agrees to play an amateur detective. This particular investigation will take her from her home in Moscow to Siberia and will also force her to confront a conspiracy that was designed to hide the truth about Mitya's suicide. And how it is connected to the murder of six girls in 1980s, the time when she and her friends traveled there for a magazine spread.
Best way to describe MADNESS TREADS LIGHTLY is like putting a jigsaw puzzle together or playing with Rubick's cube. The story has one twist after another, and instead of it being linear, it seems to be all over the place, which is a good thing in my opinion because it forces the reader to pay attention to the characters and events surrounding them. Other factors I loved is seeing Russia of my childhood and I loved the psychology and how the author sets up the conspiracy. I had no idea whom to trust and whom to believe. Also, the reader will be trying to figure out how these disparate events will connect with one another.
Something that did bother me is that the story reads more like the beginning of a series, and as far as I know other books by the author aren't translated into English. Since I really enjoyed MADNESS TREADS LIGHTLY, the withdrawal will be acute, and there will be frustration that there aren't more books in English about Lena Polyanskaya and people she knows.
For a wonderful psychological read as well as a mystery that is written correctly with an amazing cast of characters and where the reader will not see how it will all end, pick up MADNESS TREADS LIGHTLY because the reader will be blown away by the story.
SUMMARY
Only three people can connect a present-day murderer to a serial killer who, fourteen years ago, terrorized a small Siberian town. And one of them is already dead.
As a working mother, Lena Polyanskaya has her hands full. She's busy caring for her two-year-old daughter, editing a successful magazine, and supporting her husband, a high-ranking colonel in counterintelligence. She doesn't have time to play amateur detective. But when a close friend's suspicious death is labeled a suicide, she's determined to prove he wouldn't have taken his own life.
As Lena digs in to her investigation, all clues point to murder—and its connection to a string of grisly cold-case homicides that stretches back to the Soviet era. When another person in her circle falls victim, Lena fears she and her family may be next. She's determined to do whatever it takes to protect them. But will learning the truth unmask a killer…or put her and her family in even more danger?
---
What do you think about this review?
Comments
No comments posted.

Registered users may leave comments.
Log in or register now!