"Is someone committing murder by the books?"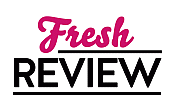 Reviewed by Debbie Wiley
Posted January 30, 2018

The iconic shower scene in the movie Psycho sends shivers down the spines of most viewers, but now it's been used as a cover for murder. A young actress is killed while viewing the classic movie with a friend and Lieutenant Eve Dallas is determined to find the murderer. A best- selling author provides Eve with her biggest lead, as the murder scene is eerily reminiscent of one of her books. Will more murders follow, copying the various murder scenes in the author's books?
I am unabashedly a huge fan of J.D. Robb's books, and I dive into each one as soon as I get my hands on a copy. From the characters to the carefully plotted murder investigations, each In Death book feels like I'm visiting with friends while discussing the latest police case. DARK IN DEATH offers a bit of a twist as the murders are based on books, and so it was fun to see Eve and Roarke cozily reading together in their library.
The focus is primarily on the investigation in this installment of the series, but we still get to see glimpses of some of the secondary characters (like Mavis) who have warmed our hearts over the years. I have to admit that I missed Eve snarking at Somerset but I'm sure he'll be back from his vacation soon. One of the little quirks I love about Eve's character is her penchant for humor in unexpected situations. There is a scene in a yarn store that still cracks me up even as I think about it now.
DARK IN DEATH is the 46th book in the In Death series and I still can't get enough of Eve, Dallas, Peabody, McNabb, and all the other and engaging characters J.D. Robb has introduced us to over the years. I'm already looking forward to the 47th book as I can't wait to see what J.D. Robb has in store for us next. Bravo, J.D. Robb, for yet another stunningly good book!
SUMMARY
It was a stab in the dark.
On a chilly February night, during a screening of Psycho in midtown, someone sunk an ice pick into the back of Chanel Rylan's neck, then disappeared quietly into the crowds of drunks and tourists in Times Square. To Chanel's best friend, who had just slipped out of the theater for a moment to take a call, it felt as unreal as the ancient black-and-white movie up on the screen. But Chanel's blood ran red, and her death was anything but fictional.
Then, as Eve Dallas puzzles over a homicide that seems carefully planned and yet oddly personal, she receives a tip from an unexpected source: an author of police thrillers who recognizes the crime―from the pages of her own book. Dallas doesn't think it's coincidence, since a recent strangulation of a sex worker resembles a scene from her writing as well. Cops look for patterns of behavior: similar weapons, similar MOs. But this killer seems to find inspiration in someone else's imagination, and if the theory holds, this may be only the second of a long-running series.
The good news is that Eve and her billionaire husband Roarke have an excuse to curl up in front of the fireplace with their cat, Galahad, reading mystery stories for research. The bad news is that time is running out before the next victim plays an unwitting role in a murderer's deranged private drama―and only Eve can put a stop to a creative impulse gone horribly, destructively wrong.
From the author of Echoes in Death, this is the latest of the edgy, phenomenally popular police procedurals that Publishers Weekly calls "inventive, entertaining, and clever."
---
What do you think about this review?
Comments
No comments posted.

Registered users may leave comments.
Log in or register now!