"Love, thrills, and chills!"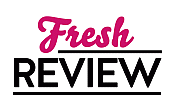 Reviewed by Monique Daoust
Posted January 16, 2018

A phone call from Texas Ranger Wade Hamilton has Jack MacKinnon rushing to pick up Megan Harper at the airport. He doesn't know her, she doesn't know whom to expect, but she relaxes somehow when Jack gets her friend Therese on the phone until the latter says that someone wants Megan dead; no one will doubt Therese's words as Megan is drugged by a man who had approached her earlier and falls unconscious.
Angi Morgan kicks off her brand new series Texas Brothers of Company B in grand style! I loved how RANGER PROTECTOR was structured: we learn what is going on at the same time as the characters, and for me, this makes the suspense more exciting. The story is fast-paced, the writing crisp and clean, there's quite a bit of unexpected witty banter, and not a word is wasted. Megan had been a police officer, and it shows in her demeanor: she is not a helpless female, and she kept a cool head at all times, even when I forgot to breathe! RANGER PROTECTOR shows another side of Angi Morgan with some dashes of subtle humor which had me giggling, especially with a mention about "electric shock", which some romance readers will surely appreciate as much as I did.
The characters are all very well-developed whether Jack and Megan, or the secondary characters: the reckless Wade, the mysterious Therese, and Jack's father; and the MacKinnon's relationship is a prickly one. RANGER PROTECTOR is an ideal blend of a romance that blooms realistically while the characters are fighting for their lives; they flirt and tease each other at appropriate times but there's no lull in the story where they indulge in hanky-panky when in a precarious situation. Their chemistry is palpable, and Megan and Jack are professional enough to know when to give in to their attraction without endangering anyone. RANGER PROTECTOR is the rare romantic suspense where the romance feels real: you know that the way Megan and Jack behave towards each other will lead to true love because they don't play games. Angi Morgan has honed her craft to perfection; what can she do for an encore?
SUMMARY
USA TODAY bestselling author Angi Morgan kicks off her new series with a spellbinding tale of crime and passion—Texas Ranger style!
All Texas Ranger Jack MacKinnon has to do is keep Megan Harper alive while they hunt down whoever's framing her for a fatal shooting. But the gorgeous intelligence analyst is too independent for her own good—and Jack's peace of mind.
With a false murder rap and hit men gunning for her, Megan has no choice but to trust the cowboy-handsome lawman. She isn't used to playing it safe. Yet how can she let Jack put his career and life on the line? And how can they ignore the desire ratcheting up the stakes, tempting them to take one last risk before a killer erases their future?
---
What do you think about this review?
Comments
1 comment posted.
Re: Love, thrills, and chills!

Thanks for the review. I like contemporaneous stories, too.
(Kathleen Bylsma 6:12pm January 17, 2018)
Registered users may leave comments.
Log in or register now!