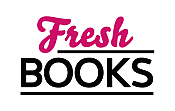 Sweet Romance + Thrilling Intrigue = February Best Reads
"Angi Morgan's perfect book!"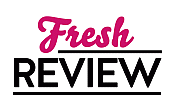 Reviewed by Monique Daoust
Posted January 16, 2018

Vivian Watts' brother Victor has been accused of a murder Vivian knows he didn't commit; she has only one week until Victor goes to trial. She appeals to the local Texas Rangers to look into the case one last time, and it doesn't take long for Wade Hamilton to notice that something is definitely not right. Wade asks his partner Slate Thompson to do the leg work because Wade can't because he's being punished and must mind the desks. Slate believes in Vivian's case, and it's soon obvious that someone wants Vivian out of the way permanently.
With RANGER DEFENDER, Angi Morgan proves that she is one of the giants of romantic suspense, emphasis on suspense because this is one of the strongest thrillers I have recently read, with the romance functioning as an organic part of the whole. While believable is a key word when thinking about RANGER DEFENDER, flawless is another: the plot is hermetically woven, very fast- paced, and the story is exciting from the very first page until the very last. The villain is as masterful a creation as they come: Ms. Morgan has crafted a disturbing psychopath with crippling OCD, and the author must have done a considerable amount of research to come up with such a villain who didn't induce one single eye-roll, but rather felt so real, it had me wondering how many of those people might be hiding among us.
Riveting doesn't even come close to how I felt about RANGER DEFENDER: I couldn't read quickly enough, yet I didn't want the book to end. Both Vivian and Slate are fabulous characters: they are normal, charming, rational, open-minded people, they work superbly as a team, and are ideally matched; I loved them both from the get-go. The secondary characters are also superbly fleshed-out, and the dialogues are simply outstanding. The romance angle is exploited to perfection by Ms. Morgan, from the romantic interludes to the pacing; everything is just right. The writing is eloquent, witty, and transparent; Angi Morgan has no ego: she lets her characters tell their story, and it is a wonderful thing to watch.
I have been a fan of Angi Morgan's for several years, and RANGER DEFENDER is without a doubt the best book she has ever written. RANGER DEFENDER is a must-read for fans of Robert Ludlum and Len Deighton. I still cannot believe what a fantastic book this is, try as I might, I wouldn't be able to find a single thing wrong with it. Angi Morgan's RANGER DEFENDER should be in the hands of everyone who enjoys thrillers of any type, because this is one of the finest ever written.
SUMMARY
She needed a miracle.
She got a Texas Ranger.
Vivian Watts's mission to prove her brother's innocence has left her destitute and desperate. So when Texas Ranger Slate Thompson arrives with his knock-me-out blue eyes and belief in her case, she dares to hope again…until her apartment is burned to the ground. Slate offers refuge at his ranch, but when evidence suggests police corruption is at play, can he face down his own to protect her?
---
What do you think about this review?
Comments
No comments posted.

Registered users may leave comments.
Log in or register now!