"Is she a sane murderer or insane innocent?"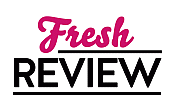 Reviewed by Sharon Salituro
Posted January 11, 2018

Psychotherapist Frieda Klein has been treating patients for years but now one of the hardest cases is coming her way. This is a case Frieda really doesn't want to take, but she feels she must find out the truth.
Hannah has been in a mental hospital for thirteen years, convicted of killing her whole family. After seeing her for the first time, Frieda is shocked by her condition. The members of the hospital staff have done nothing to take care of her. Hannah doesn't speak to anyone and she has attacked several of the patients.
Frieda knows that she must continue this case until she can prove that Hannah is innocent. There are so many things about this case that have Frieda doubting all of the evidence. Then in a very strange twist, the woman that they thought was Hannah's mother was a different woman. Frieda calls in every favor that she has to try and solve this mystery. Who killed Hannah's family, pinned the murders on Hannah, and why?
Nicci French writes a story that I had to go back and read a few pages over and over. Forcing me to reread is not a bad thing, but a good one. I had no idea until the end who the real murderer was. I just wish I would have read some of the other books in this series prior to DARK SATURDAY. The main reason is that there is a character Dean mentioned in this book with the back story to why Frieda was in trouble with the law.
All of Nicci's characters fit their descriptions perfectly. Can't even image what Hannah goes through in a mental hospital, knowing deep down that she didn't commit these murders. I also noticed that all of her books start with a day of the week. I guess the next one in the Frieda Klein thrillers will have to have Sunday in the title. DARK SATURDAY is really a great book and I can't wait for the next one. I am going to have to find the previous five books to understand a little better the history of Frieda.
DARK SATURDAY is right up there with all the great mystery and thrillers of 2017. Any time a book can hold my interest is good, but great is making me go back and get all the others in the Frieda Klein series.
SUMMARY
A decade ago, 18-year-old Hannah Docherty was arrested for the shocking murder of her family. It was an open- and-shut case, and Hannah has been incarcerated in a secure psychiatric hospital ever since.
When psychotherapist Frieda Klein is asked to meet Hannah and give her assessment, she reluctantly agrees. But what she finds horrifies her. Hannah has become a tragic figure, old before her time. And Frieda is haunted by the idea that Hannah might be as much of a victim as her family — that she might, in fact, be innocent.
As Hannah's case takes hold of her, Frieda begins to realize that she's up against someone who will go to any lengths to keep the truth from surfacing — even kill again.
Utterly compelling and enthralling, Dark Saturday speeds readers down a twisting trail of secrets, suspense, and murder.
---
What do you think about this review?
Comments
1 comment posted.
Re: Is she a sane murderer or insane innocent?

Not my usual cuppa but I think I may have to get this book!
Thanks.
(Kathleen Bylsma 3:36pm January 15, 2018)
Registered users may leave comments.
Log in or register now!