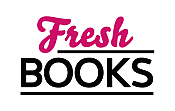 Jump into Autumn with these great books out in October!
"An intelligent and engrossing story, and a glorious romance"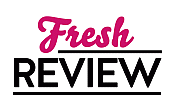 Reviewed by Monique Daoust
Posted January 4, 2018

I might have used every superlative I know in my review of A MOST UNLIKELY DUKE, I know I will repeat myself, but this is bound to happen when an author pens two masterpieces in a year. THE DUKE OF HER DESIRE is the second installment in the dazzling Diamonds in the Rough series, and while it stands perfectly on its own, reading the books in order will enhance one's reading experience, as the first book provides more detailed background on the Matthews family: Raphe, the new Duke of Huntley, Amelia and their younger sister Juliette. Amelia and Juliette still have not mastered every refinement pertaining to their new stations; Amelia grew up in St. Giles, after all. Still, the sisters must be escorted through the Season, and in Raphe's absence, Thomas Heathmore, Duke of Coventry, will act in his stead, as finding Amelia a husband is a priority. Thomas is Raphe's trusted best friend, and a gentleman above reproach, and Amelia silently wishes she were good enough to catch the eye of dashing Coventry.
Forget any preconceived notion you might have about THE DUKE OF HER DESIRE after reading the blurb, because Sophie Barnes avoids every cliché imaginable in this brilliant novel. Amelia is not used to all this luxury, but her newfound wealth gives her the opportunity to help those less fortunate, this is why she wants to open a school, and what joy it was to see that this was intrinsic to the story and the romance, and not a plot device; you will find none of the expected social mishaps in THE DUKE OF HER DESIRE, because the purpose is not to make a mockery of the rich or the poor, but to tell a grand story.
Thomas is the proof that an author can create an irresistible duke who differs from the norm; he is consumed by lust, but he cannot marry, and Ms. Barnes has some spectacular surprises and reveals for us there, dear readers; it simply blew me away. It was fascinating to watch Amelia make her school happen; she is a determined woman, and Sophie Barnes demonstrates that it is possible to have a strong and independent female character in a historical context do something meaningful, even given the few liberties women enjoyed in the Regency era and keep it believable. The romance is something to behold; there are so many ups and downs, and to say the chemistry sizzles is akin to saying an active volcano sputters. Sophie Barnes' ability to convey the deepest emotions so precisely is staggering, and her characters are remarkable works of art. THE DUKE OF HER DESIRE is a story of unfathomable depth, where conflicts are brought on by unforeseen circumstances, and not conveniently manufactured. Nothing is convenient in this story, this is the way it should be, and it is phenomenal.
The world of Diamonds in the Rough is rich, wonderfully detailed, and peopled by compelling characters that better themselves while never straying from their true nature. THE DUKE OF HER DESIRE is absolutely magnificent, and Sophie Barnes' two books in this series are making my top ten list this year.
SUMMARY
He was only supposed to keep an eye on his friend's sister . . . now he's about to lose his heart . . .
When Thomas Heathmore, Duke of Coventry, agrees to steer his friend's inexperienced younger sister through society, he doesn't expect the lady in question to be so infernally stubborn. Amelia Matthews seems to have little interest in balls or suitors at all. Instead, she intends to open a school, and against his better instincts, Thomas offers to help. Yet somewhere along the line, Amelia ceases to be a simple responsibility . . . and becomes an undeniable temptation.
Since her brother inherited a dukedom, Amelia's prospects have transformed. But though she's long been secretly infatuated with Thomas, she refuses to heed the arrogant aristocrat's advice. If only it were as easy to ignore his heated touch. And as Amelia soon learns, the ton is a minefield, where one moment's indiscretion can unleash a scandal—or entice her to surrender everything to the duke of her desire . . .
---
What do you think about this review?
Comments
No comments posted.

Registered users may leave comments.
Log in or register now!