"HEART OF THE WOLF has a kickass heroine and a hero who must fight for his spot by her side."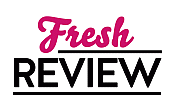 Reviewed by Miranda Owen
Posted January 4, 2018

Romance Erotica Sensual | Romance Paranormal
HEART OF THE WOLF is the first book in Terry Spear's Heart of the Wolf series. In HEART OF THE WOLF, the central story revolves around werewolf pack dynamics -- the good, the bad, and the ugly. Although the pack bonds can be an extremely strong and positive force in the lives of werewolves, Terry Spear shows how pack hierarchy can be complicated and difficult to break away from, when there is a corrupt and twisted leader. Bella Wilder in HEART OF THE WOLF is typical of the strong and intelligent wolf shifter heroines created by Terry Spear. Bella's journey and struggle to maintain personal autonomy, while fighting to live with the man she loves in peace, makes for a thrilling story.
Bella Wilder and Devlyn Greystroke are star-crossed would-be lovers for the first part of HEART OF THE WOLF. Terry Spear does a fantastic job of weaving flashbacks seamlessly throughout HEART OF THE WOLF to explain the history between the hero, heroine, and the villain Volan. This is a perfect book for the adrenaline junkie paranormal romance fan, as well as readers who enjoy character-driven stories. Bella is a sympathetic figure from the very beginning. Her beloved Devlyn is a little iffier. Readers and Bella are a little unsure of Devlyn until he eventually proves that he puts Bella and their love ahead of pack law and is willing to fight the evil Volan for her. Bella is a fighter in her own right, but Devlyn needs to prove his level of commitment to them both. As the story progresses, there are moments of rest, humor, and sensual romantic idylls amid all the excitement and fighting bad guys.
HEART OF THE WOLF has a kickass heroine and a hero who must fight for his spot by her side. This re-issue of one of my favorite werewolf romances is a great way for readers new to this series to see what all the fuss is about. I look forward to reading Terry Spear's next tale of werewolf true love.
SUMMARY
Danger, intrigue, and forbidden love in a wolf shifter world so compelling, you'll swear it's real life...
Bella, a female red werewolf, was adopted by a pack of gray wolves as a pup. Now grown up, the alpha of the pack tries to make her his mate against her will—Bella knows she has no choice but to run away.
She makes her way as a lone wolf until childhood friend, Devlyn, comes to bring her home. On their journey back, they get tangled in up in unimaginable danger and must apprehend a werewolf murderer while keeping their identity secret from humans. The chemistry between them sizzles like never before...but they both know if they mate, Devlyn will have to fight the pack's wicked alpha...and it's a fight to the death.
As a companion to Bella and Devlyn's story, this edition includes an exclusive, brand new novella that brings the story of the lupus garou family full circle.
---
What do you think about this review?
Comments
No comments posted.

Registered users may leave comments.
Log in or register now!